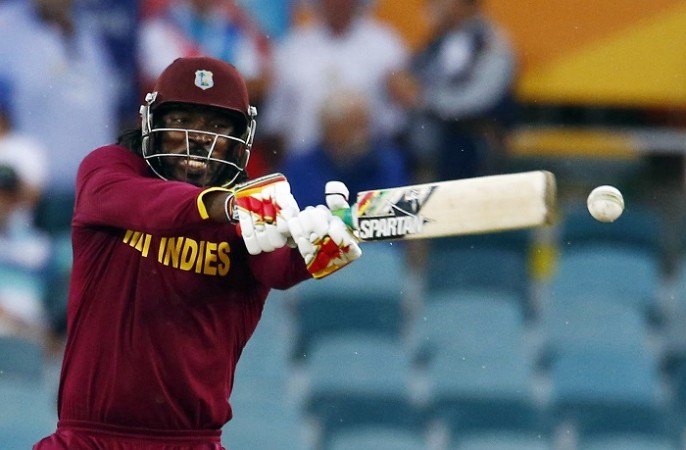 Chris Gayle has been one of the most entertaining T20 cricketers in the world, but his performance in the ongoing Pakistan Super League has been extremely disappointing. Cricket fans have huge hopes of the left-hander, who is known for his big hitting skills, every time he steps out onto the cricket field, but the big West Indian has scored just 43 runs in the competition so far.
The West Indian represents Lahore Qalandars, who are struggling in the PSL. The team had pinned their hopes on Gayle to provide them with flying starts. His last four innings for Lahore in the PSL reads 6, 0, 37 and 0, and that has led to the team's poor performance this season. They are presently last in the PSL and need to pull their socks up if they are to reach the playoffs stage.
Gayle is aware of the expectations of the PSL fans, and he believes a big innings is just "round the corner."
"I know people come to watch me hitting sixes and fours and I always try to do that. But sometimes things don't go your way. That is why it is called cricket. I hope things can change after this match [last game against Peshawar] and people will see some fireworks. You need time to gel with new players and I hope my big innings is round the corner," Gayle was quoted as saying by Khaleej Times.
Gayle has been a huge success, hitting mega sixes and entertaining viewers in the IPL, Big Bash and the Caribbean Premier League, but somehow, he has not been able to bring his A-game to the PSL. Though Gayle mighty not have been a major hit so far, the T20 event has gathered huge interest in Pakistan.
The competition, which is organised by the Pakistan Cricket Board, was forced to be played in the UAE due to security reasons. As a result, cricket crazy fans in Pakistan have been unable to watch the international stars in action, but Gayle believes PSL will be played in Pakistan soon.
"I can sympathise with cricket-hungry people of Pakistan for lack of international cricket in their country. I hope the PSL will be staged in Pakistan in near future. It was heartening to see people thronging the historic Sharjah Stadium. It shows the popularity of the game in this region," Gayle said.