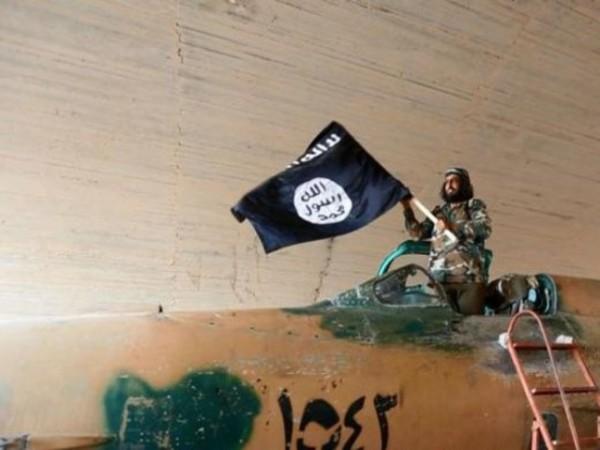 Flags of terror group Islamic State (Isis), along with those of Pakistan, were reportedly hoisted in at least two places of Jammu and Kashmir on Friday.
According to Press Trust of India, the flags of ISIS and Pakistan were hoisted in state capital Srinagar and in Kupwara during protests over the killing of a separatist by unknown gunmen on Tuesday.
A group of young men, carrying a black banner resembling ISIS flag and their faces covered, marched from Jamia Masjid towards Nowhatta in Srinagar after the Friday prayers, PTI reported quoting official sources. It said that Pakistani flags were also waved in the area, but police soon chased the protesters away.
Meanwhile, similar protests were also reported in Kupwara district where Pakistani flags were hoisted at some locations after the Friday prayers.
Protests were also reported from Sopore town and other areas of Baramulla district, leading to clashes with security forces. However, no casualty was reported in the clashes.
The protests took place on Hurriyat Conference leader Syed Ali Shah Geelani's call against the killing of Tehreek-e-Hurriyat activist Altaf Sheikh.
No arrests were reported over the hoisting of flags of Isis and Pakistan.