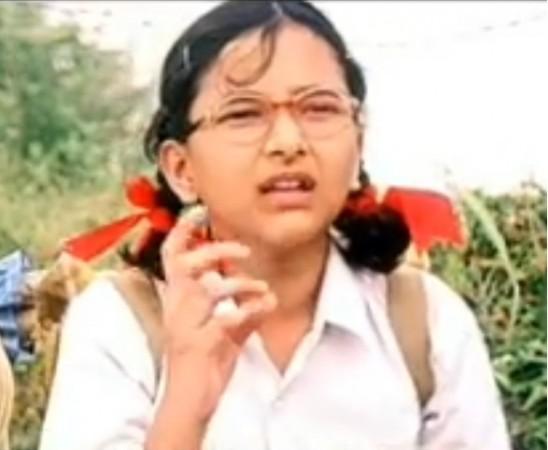 While most of the big stars including "Mardaani" actress Rani Mukherji have kept mum about the recent prostitution scandal, in which actress Shweta Prasad Basu was caught, her on-screen mother and television actress Sakshi Tanwar has come out in support of the youngster.
Tanwar played Prasad's on-screen mother in "Kahaani Ghar Ghar Kii" more than a decade ago, but they are still close to each other.
In an article in DNA, Tanwar described her relationship with Prasad and also showed her support. Although, they worked together a decade ago, Prasad still messages her on Mother's Day.
Tanwar in her article described the National Award Winning actress as a "very sweet and talented" girl who worked with her.
"Beyond a warm and sweet gesture that is a reflection of the values she has grown up with, I would ask her about her studies and work, and she would always reply with confidence and assurance that all is well," she wrote.
But recently Prasad made headlines after she was caught in a prostitution scandal. Since then Tanwar has received several phone calls and messages asking her whether she read about the scandal.
In her reply, which went viral on social media on Monday, Tanwar said that she did read about the news, which only focused on the actress and strangely protected the clients and pimps involved in it.
"Honestly, I'm quite disappointed that the media reports have so selectively guarded their identity and names. I have no interest in knowing about those degenerate "businessmen", but I would have loved to see their names come to the fore so that their families – mothers, daughters, sisters and wives – and friends would get an insight into their recreational habits," she wrote.
Tanwar also praised Prasad saying that she is brave enough to accept that she was involved in the prostitution scandal.
The 41-year-old actress also described Prasad's mother's condition in her piece. Tanwar said that Prasad's mother has not met her since the time she was arrested and sent to a remand home.
"Her mother is feeling deprived, dejected and even defeated...and understandably so. She has a few very valid questions – 'My daughter is not a criminal, why is her name being maligned like this?' What if this irresponsible reporting along with her photographs by the media has a long-lasting scarring impact on her? What if tomorrow she finds it impossible to carry the bitter remains of her life and takes a drastic step, God forbid," Tanwar said.
Tanwar also raised the question about her right to privacy and asked why only her name and photos have been revealed and not her clients.
"In a country where even the rapists and murderers are given the right to privacy, why has her right been violated? Why this irresponsible insensitive stand against her?"
Not only Tanwar, director Hansal Mehta, actress Aditi Rao Hydarin and columnist Shobha De among others also supported Prasad. Director Mehta also offered her a film to lend his support to Prasad.
Stop posting pictures of Shweta. Put out the pictures of her wealthy clients and the pimp. Expose the scumbags not the soft target.

— Hansal Mehta (@mehtahansal) September 4, 2014
A girl is in the news and in prison for prostitution, why not her high profile clients? We are so damn sexist... #Pathetic #FullOfMCP'S — Aditi Rao Hydari (@aditiraohydari) September 5, 2014
However, when "Mardaani" actress Mukherji was asked to comment on the subject she refused to. Mukherji's recent release focused on human trafficking. While promoting the movie she talked about various issues women face in today's world, but when asked about Prasad caught in prostitution scandal she said "no comments".