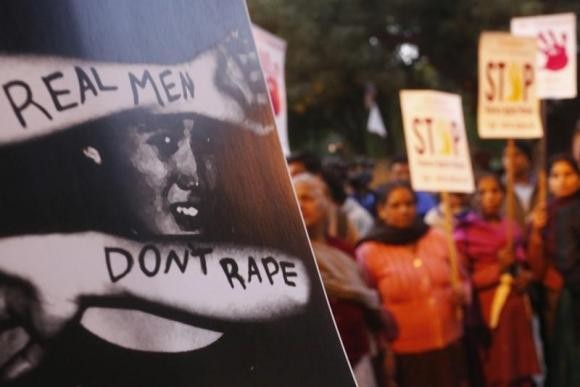 Union Women and Child Welfare Minister Maneka Gandhi on Sunday announced the decision of amending the law supporting prosecution of juvenile rape accused as adults, despite disapproval by the Justice Verma Committee in 2013.
Citing police record revelations that 50 percent of the sexual crimes are committed by 16-year-olds with full awareness of the Juvenile Justice (JJ) Act, she said that the amended act would instil fear in those intentionally committing such a heinous crime.
"We are changing the law and I am personally working on it to bring 16-year-olds into the purview," IBN quoted Gandhi.
Former Women and Child Development Minister Krishna Tirath in 2013 proposed to try juveniles above 16 years of age as adults in cases of heinous crimes. However, the Justice Verma Committee rejected the proposal citing that it's not viable, as they don't always commit such an offence out of lust.
Justice J S Verma headed the committee established to revise the rape laws after the December 2012 Nirbhaya gang rape case.
Opposing Gandhi's decision, Nationalist Congress Party (NCP) leader Majid Memon on Monday said that the decision is against the nation's principles. Additionally, Samajwadi Party leader Naresh Agarwal too held the same opinion.
"Maneka Gandhi's statement that juveniles who commit rape should be tried as adults doesn't go with nation's principals. Many times young boys have been found to have committed this crime, but somewhere, changing this act completely is not possible, although, we do respect her thinking," DNA quoted Memon.
Although, Gandhi received support from Shiv Sena leader Sanjay Raut and Delhi Commission for Women Chairperson Barkha Shukla, National Federation of Indian Women General Secretary Annie Raja reportedly said that criminalising the whole JJ act is a "foolish idea".
The Advisory Committee of National Commission for Protection of Child Rights on J J Act also suggested that amendments in the age of juveniles would adversely affect the juvenile justice system.
Do the juveniles really constitute 50 percent?
The National Crime Records Bureau (NCRB) statistics on rape accused contradicted the data provided by the police, according to which 50 percent of the sexual crimes are committed by juveniles.
NCRB data suggested that out of 33,706 rape cases registered in 2013, 2,074 were committed by juveniles, out of which 1,388 were in the age group of 16 to 18. According to the statistics, approximately 6.2 percent rapes were committed by juveniles.