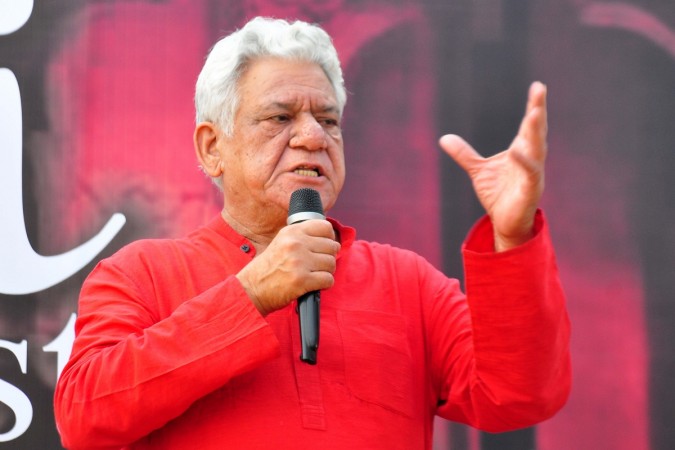 Veteran Bollywood actor Om Puri's sudden death on Friday, January 6, shocked his fans and the Bollywood fraternity. He was found lying on the floor with an injury on his forehead at his apartment in Oshiwara, Mumbai.
Om Puri death: East is East, City of Joy and other English movies featuring the veteran actor
While the death was earlier attributed to a heart attack, according to a report in Mumbai Mirror, the post mortem report revealed that the 66-year-old actor's death was not natural and a case of accidental death has been registered by the police. At the moment, the police have ruled out the possibility of any foul play, believing that the injury on his forehead may have been sustained after he suffered the heart attack and fell on the ground.
Recently, the police recorded the statement of Puri's friend and producer Khalid Kidwai, who claimed to have been with Puri the night before his death, Mumbai Mirror reported.
Kidwai in his statement to the police has said that Puri was extremely worried the night before he passed away. He desperately wanted to meet his son Ishan, who lives with his ex-wife Nandita Puri. "Om Puri wanted to meet his son Ishan on Thursday evening. So we (Kidwai and Om Puri) went to Trishul building where his ex-wife Nandita lives with Ishan but were unable to meet them as both Nandita and Ishan had gone for a party," the statement read.
Kidwai further added: "Om Puri then had an argument over the phone with Nandita and asked them to come soon as he wanted to meet his son. He poured a drink in his glass and waited for almost 45 minutes at Nandita's flat. But when they did not turn up, he took the glass and liquor bottle and started drinking in the car. After finishing the drink, we left."