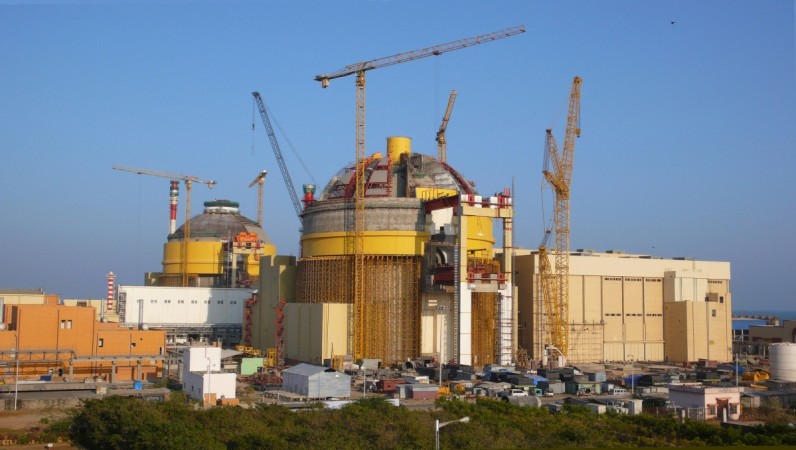 As the U.S. and other major nations extended their support for India's entry into the Nuclear Supplier Group (NSG), only a handful of other nations led by China held out to such a push, diplomats wrapping up a closed-door meet in Vienna told Reuters. Several opposing nations appeared softening their stance at Thursday's meet, indicating a change of heart to chart out a compromise.
New Zealand, Turkey, and South Africa have seen some thawing in their opposition to India's membership. Many resisting members now seemed open to accommodate a process to accept non-signatories such as India to Nuclear Proliferation Treaty (NPT), said diplomats. China, however, insisted on NPT, a crucial global pact to control proliferation of weapons, as central to NSG membership.
"There's movement, including towards a process, but we'd have to see what that process would look like," one of the diplomats told Reuters after the meeting. The club of 48 countries controlling access to sensitive nuclear technology had huddled up to discuss India's bid for NSG membership. An NSG plenary meeting at Seoul on June 20 will decide on the request of India's application.
In an earlier letter, John Kerry, the U.S. Secretary of State, sent a written request to members "not to block consensus on Indian admission to the NSG." Reuters noted most of the hold-outs by opposing members sought for well-defined criteria for accepting India's membership that could be equally applied to all.
Opening of doors to India under a "tailor made" solution, for being a U.S. ally, resisting members have indicated will dilute proliferation work taken up by the group so far. It will also annoy Pakistan, another non-NPT country seeking NSG membership and a close ally of emerging world power China.
However, Pakistan's application to NSG is unacceptable given that the country's leaky nuclear record. Father of its nuclear weapons programme sold nuclear secrets to North Korea and Iran, said the report.
India, despite being a non-signatory to NPT, already enjoys the group's benefits under exemption bestowed by the civil nuclear cooperation agreement signed with Washington in 2008. The deal has also tacitly approved India's existing stockpile of atomic weapons.
NSG, incidentally, was set up in 1974 in response to India's nuclear test that year. Its goal is to curb trade in items used to make nuclear technology, thereby achieving its aim of preventing proliferation of nuclear weapons in the world.