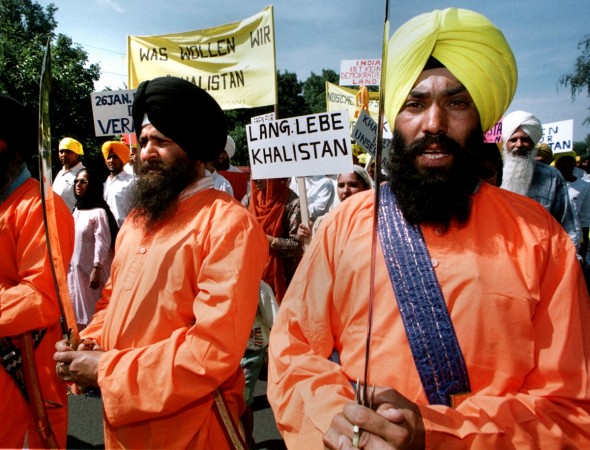 Punjab's Intelligence agencies have reportedly alerted the Canadian government about Pro-Khalistan separatists running training camps in Mission City area in Canada's British Columbia. The group is training for conducting attacks in Punjab, reports said on Monday.
Hardeep Nijjar, a Canadian Sikh accused of being involved in the 2007 Shingaar cinema blast who is a wanted terrorist in Punjab, has reportedly taken over as the operational head of Khalistan Terror Force (KTF). The pro-Khalistan movement, which has a bloody history, calls for a sovereign state for Sikhs.
Nijjar, according to a Times of India report, was planning to source arms from Pakistan, but that was not possible after security was amped up in Punjab following the January 2016 terrorist attack on an airbase in Pathankot.
The intelligence agencies in Punjab were alerted of Nijjar's intention of conducting an attack in Punjab after Mandeep Singh, an alleged KTF member, was nabbed in Ludhiana two weeks ago. He had made calls to Nijjar and pro-Khalistan group Dal Khalsa International (DKI) chief Gajinder Singh, who was the mastermind behind a Srinagar-Delhi Indian Airlines flight hijack in 1981.
"Nijjar has been imparting arms training to his group in Canada after the arrest of former KTF chief Jagtar Tara in Thailand by Interpol last year. He took Mandeep Singh and three more Sikh youths recently for AK-47 training in a range near Mission where they were made to fire for four hours daily," the report submitted to the External and Home Affairs Ministry said, according to TOI.
Mandeep and Nijjar have also travelled to Pakistan to train with ISI. Mandeep had travelled to India early this year to target Shiv Sena, dera chief and the police.