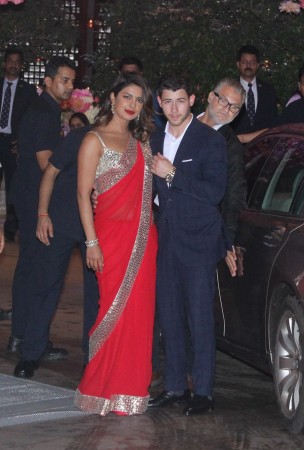 Even as Bollywood is gearing up for the wedding of Bollywood actors Deepika Padukone and Ranveer Singh on November 20 in Lake Como, Italy, the buzz about Priyanka Chopra and Nick Jonas' engagement and impending wedding this year continues.
Priyanka Chopra had recently flashed her engagement ring at a party hosted by fashion designer Manish Malhotra in B-town. Now, Mumbai Mirror reports that Priyanka Chopra's roka ceremony will be held this weekend in the city. American singer Nick Jonas is all set to fly down with his family for the roka ceremony, reports the tabloid. The roka is held as a commitment when a wedding is finalised.
There had been speculations around the Quantico actress' engagement to Nick Jonas since the time he visited India in June and spent time with Priyanka's mother Madhu, her brother Siddharth and cousin Parineeti Chopra in Goa.
Soon, Priyanka Chopra quit a big Bollywood project, Salman Khan's film Bharat, in which she had the lead role opposite the superstar. Ali Abbas Zafar, the director of Bharat had then tweeted a hint that Priyanka told them "in the Nick of time" about leaving the film, while he wished her all the best for her personal life.
That was enough to send the media in a tizzy about the marriage of two of the most popular celebrities in India and the US. Neither Priyanka Chopra nor Nick Jonas confirmed their engagment, keeping their personal life private.
Sparks flew between Priyanka Chopra and Nick Jonas when they attended the MET Gala 2017 together, the same one where Priyanka Chopra's brown Ralph Lauren trench coat dress and its tail was much talked about. The two remained friends but recently acknowledged their love for each other by liking social media posts and commenting on Instagram.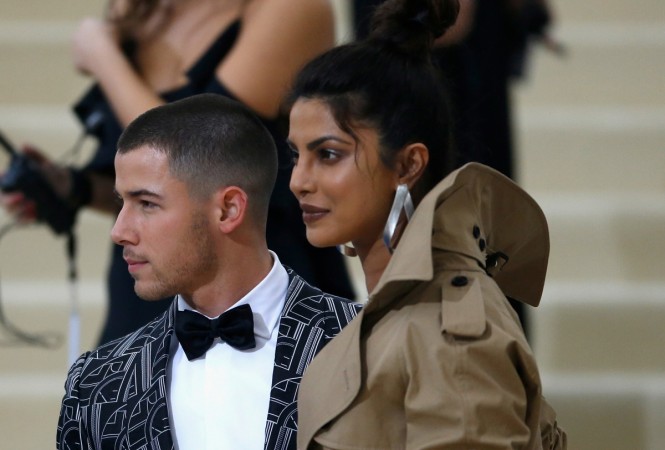 The buzz about them says Priyanka Chopra and Nick Jonas may get married as early as September, two months before the wedding of Deepika Padukone and Ranveer Singh.