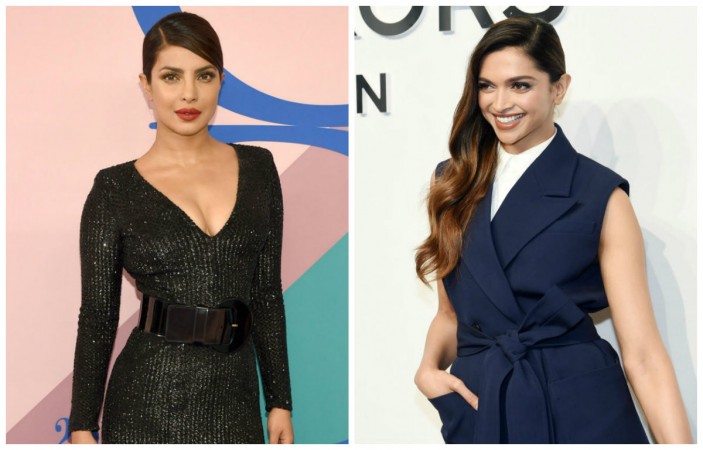 Deepika Padukone and Priyanka Chopra were portrayed like rivals by media when their Hollywood flicks were set to release. Deepika's xXx and Priyanka's Baywatch were the most talked about movies last year, but Priyanka also impressed us with her public appearances.
In MET gala 2017, PeeCee raised eyebrows as she walked the red carpet with Hollywood star and singer Nick Jonas.
And this year, Nick is gushing over Deepika Padukone. Yes, you heard it right.
Nick is now eyeing the Padmaavat actress and the proof is her Instagram post. Deepika shared a photo that featured her with a golden retriever.
To this, Nick's comment proved that the pop star seems to be friends with Deepika, or it's just his love for India. In one of 2017 interviews of the Jumanji 2's actor, he talked about how much he's dying to visit India.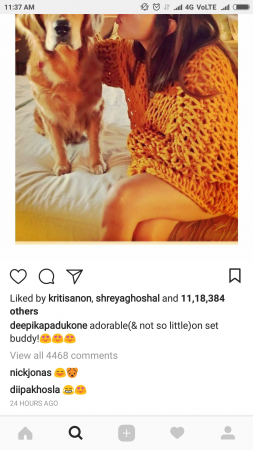 "I've never been (to India). But I'm dying to go and I have now heard from Priyanka, my new friend a lot about it. Just given me a lot of names of place to go if I go there," IANS had quoted Jonas as saying.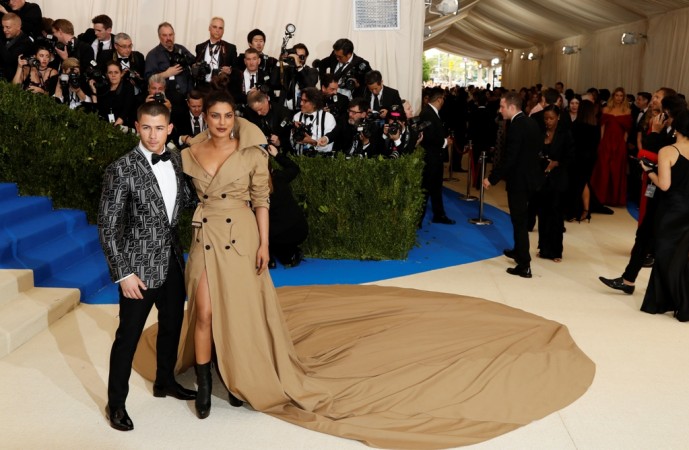 On the other hand, Deepika has never been spotted with Nick at any event. At present, the actress is busy hanging out with boyfriend Ranveer Singh. The duo was recently seen arriving together at Karan Johar's residence.
Is film on-cards? Or the couple visited KJo to meet his kids – Yash and Roohi. Deepika and Ranveer missed the munchkins' first birthday and they might have visited the kids for the same.
Ranveer and Deepika are rumoured to be tying the knots soon. In an interview to India Today, Padmaavat's Alauddin Khilji revealed that marriage is very much on his mind. "These are things I think about. I try to create a life and work balance. As much as I am consumed by my work at the moment, these things (marriage) are on my mind. But nothing decisive as of now," he had said.