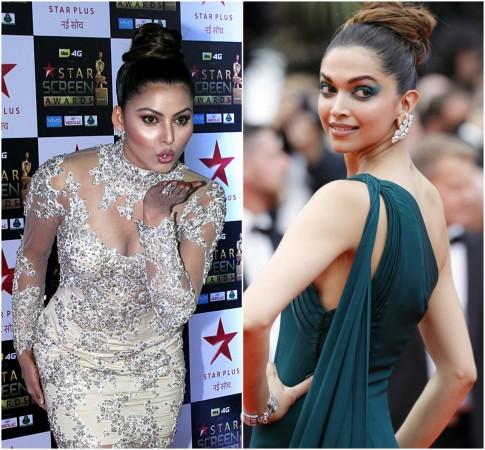 After impressing us with her hot moves in Himesh Reshammiya's Aashiq Banaya Aapne, Urvashi is all set to 'waack' in Naam Hai Tera Tera for Hate Story 4.
According to Mumbai Mirror, Himesh Reshammiya's song 'Naam Hai Tera Tera' from his 2006 album Aap Ka Suroor, will now be rehashed for Hate Story 4, directed by Vishal Pandya.
The song also featured in Himesh's debut film Aap Ka Suroor. The original track from 2006, had Deepika Padukone. Those who have forgotten, have a look:
And now the Urvashi Rautela version is being shot in Dubai.
Talking to Mirror, Urvashi said, "I've always looked up to Deepika, she is a great actress and I love her work." Choreographer duo of Bosco-Ceaser will try a new form of dancing — Waacking for the recreated version.
For those who don't know, 'Waack/Punk' is a form of dance created in Los Angeles's LGBT clubs during the Disco era of the '70s. Since 'punk' was widely criticised as a derogatory term when used with reference to homosexuals, it was eventually replaced with 'waacking'. The style borrows its name from 'a whack' — which is a specific movement of the arms and pelvis.
Urvashi told the leading daily, "Waacking emphasizes the interpretation of music and its rhythm. It is inspired from movie stars such as Lauren Bacall, Marlene Dietrich, Bette Davis and James Dean."
Well, let's see if Urvashi can beat Deepika Padukone's charm in this one!
Directed by Vishal Pandya, Hate Story 4 is a revenge thriller like its previous installments. Apart from Urvashi and Karan, the film also features Ihana Dhillon, Vivan Bhathena, and Gulshan Grover.
This is the first time Urvashi will be seen in an erotic thriller. The trailer of the film was released recently that suggested that Hate Story 4 will have a number of steamy scenes. Urvashi certainly plays a very bold character in the movie. Hate Story 4 is slated to be released on March 9.