Bollywood actress Priyanka Chopra had won the Miss World title at the age of 17 and since then, she has been unstoppable. Now, Priyanka is an international star and her popularity extends beyond the borders of India.
In the book by Aseem Chhabra, Priyanka Chopra: The Incredible Story of a Global Bollywood Star published by Rupa Publications India, Pradeep Guha who was one of the mentors of the contestants in 2000 reveals how a jury member was not sure about Priyanka due to her skin colour.
"Not everybody in the jury was initially in favour of her. One person mentioned she's too dark," he said and further adding, "I said, 'Yaar come on -- look at South American girls. They keep winning and some of them are pretty dark as are all the girls from Africa. So, I said what are you talking about? 'I was always very certain about her and as I said this woman never made a mistake twice."
The judges at the event were Bollywood actors Shah Rukh Khan, Juhi Chawla and Waheeda Rehman, Mohammed Azharuddin, film producer Pritish Nandy, painter Anjolie Ela Menon, Subhash Chandra, fashion designer Carolina Herrera and Marcus Swarovski.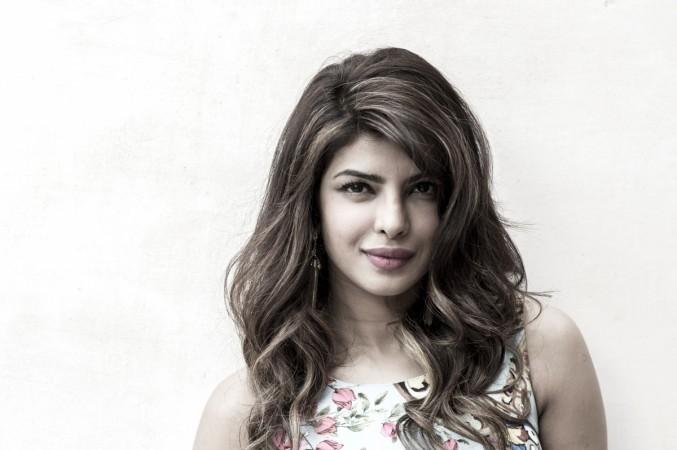 Talking about Priyanka's journey to becoming one of the biggest stars of the country, Guha added in the book, "She kind of always improved on herself day on day, the day on day. I knew that she would give in 200 percent if she gets in. I think she needed a little more confidence. I think she wasn't quite sure initially whether this was the thing she wanted to do. She came in a bit tentatively. By the time the contest started she seemed a lot more collected and definitely more confident of herself,"
Priyanka Chopra will soon appear in Salman Khan starrer Bharat. The two actors will share screen space after 10 years. the film is reportedly going to go on floors by the end on July.