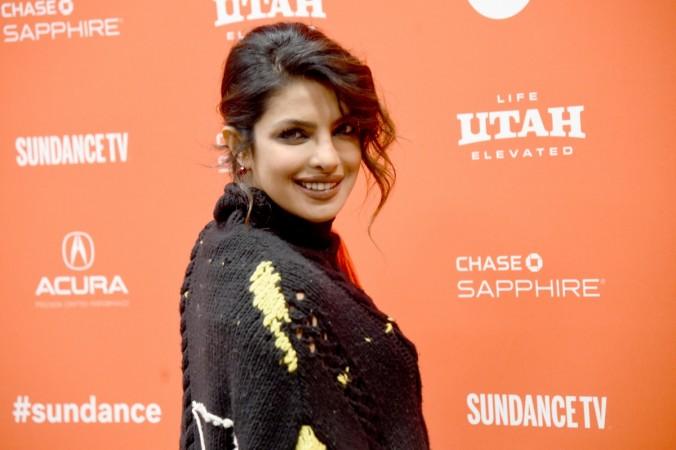 On one hand, where Priyanka Chopra landed a role originally penned down for a man in last year's summer release Baywatch, on the other, she was not offered a role because of her "physical" appearance.
The Quantico actress, who has been occupied filming the third season of the crime -thriller ABC show in Dublin, took some time out to discuss about equal pay and revealed that leave alone the pay, Chopra was denied a role because of her skin color.
Speaking to InStyle magazine, the Alex Parrish of Quantico revealed that there was an incident when she was not offered a role because of her appearance.
Reminiscing the incident, the actress revealed that it took place last year.
"I was out for a movie, and somebody [from the studio] called one of my agents and said, 'She's the wrong—what word did they used?—'physicality.' So in my defense as an actor, I'm like, 'Do I need to be skinnier? Do I need to get in shape? Do I need to have abs?' Like, what does 'wrong physicality' mean?" Chopra said.
"And then my agent broke it down for me. Like, 'I think, Priy, they meant that they wanted someone who's not brown.' It affected me," she said. Chopra chose to not reveal the name of the project. "No one will say that a woman is getting paid less because she's a woman of color, but the numbers mostly end up reflecting that," she added.
The actress also told the international publication that she gets shortchanged as compared to "the boys," in both countries she works. "I feel it every year, especially when you're doing movies with really big actors, whether it's in India or America. If an actor is getting 100 bucks, the conversation will start with max, like, 8 bucks. The gap is that staggering," she said.
Explaining the difference in both the countries, she said, "In America, we don't talk about it as brashly, whereas in India the issue is not skirted around. I've been told straight up, if it's a female role in a movie with big, male actors attached, your worth is not really considered as much."
Apart from her thoughts difference in pay, Chopra also shared she is part of a revolution that is aiming at breaking stereotypes – in regard to roles, pay and more.
"I want to see the day where female-led movies get as much of a run as the boys do, which means the ticket-buying audience needs to be open to that. People don't go watch females in movies because they don't believe that they can be heroes. The world has to change the way they look at their heroes," she said.
"It's all a big, dirty muddle of muck which here we are to clean. It's going to take years, but we're doing it. Our voices are louder. We're standing by each other despite the fact that only a few women will eventually get the job. And I'm hoping that through the fight, it's going to change for the next generation. I hope I'm a part of that revolution," Chopra added.