Priyanka Chopra is unstoppable. The actress-singer, who turned producer a while ago, is set to make another regional film under her banner Purple Pebble Pictures.
Weird nicknames of Priyanka Chopra, Alia Bhatt, Karan Johar and other Bollywood celebs
Based on the real life romance of Nobel laureate Rabindranath Tagore, the Bengali-Marathi bi-lingual is titled Nalini. It will also be dubbed in Hindi so as to reach out to wide range of audience.
Tagore was 17 years old when he fell in love with 20-year-old Annapurna, daughter of Dr Atmaram Pandurang Turkhud, in whose house Tagore resided in Mumbai. Annapurna became Tagore's English teacher as she was conversant with the English language after having lived in England.
The young teacher-student gradually came closer and on Annapurna's insistence, Tagore gave her the name Nalini and immortalised her in a poem he wrote for her. But their relationship ended with Tagore's father disapproving his lady love. Annapurna later married a Scot and the couple left for England.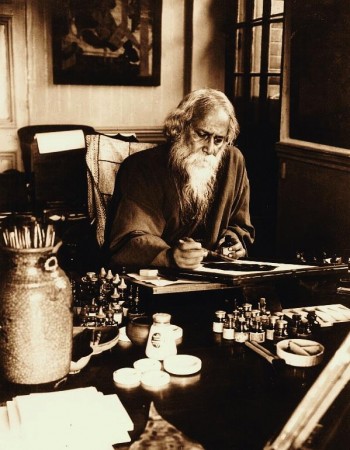 The film, Nalini, will recreate the period romance and will go on the floors in October. "It was a platonic love story and the film will narrate it from the point of view of a young student, who visits modern-day Santiniketan and sees a picture of Annapurna captioned 'Nalini'," said director Ujjwal Chatterjee whose wife Sagarika has written the film, to Mumbai Mirror. "Casting is in progress and the film is expected to go on the floors by October," the director added.
Meanwhile, Priyanka, who is gearing up for release of her Hollywood flick Baywatch, have produced Bam Bam Bol Raha Hai Kashi in Bhojpuri, Ventilator in Marathi and Sarvann in Punjabi. Ventilator won three National Film Awards in 2017. Beside these, a Sikkimese film Pahuna and Goan film Little Joe are yet to hit the theatres.