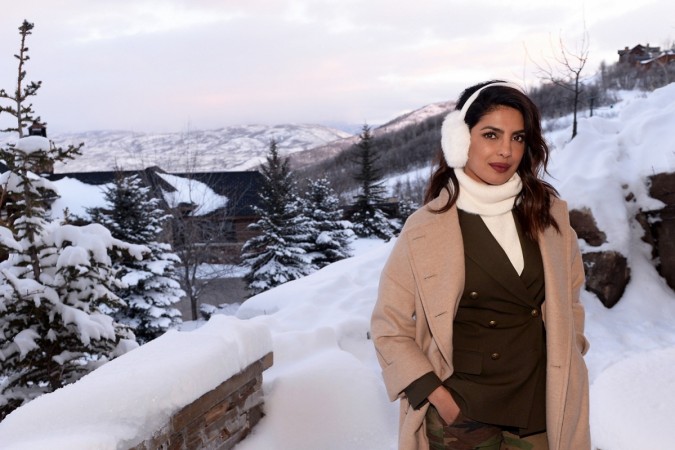 Priyanka Chopra, who has made a mark for herself in Hollywood, has added another feather to her cap. The global star has made it to the top 25 influential personalities in the digital space. With a total score of 78.8M SMU (Social Media Universe), Priyanka was ranked 15th and joins renowned names like Selena Gomez, Rihanna, Dwayne Johnson, Lady Gaga and Ellen DeGeneres.
Not just that, Priyanka also became the first Indian actor to feature in Linkedin's annual list of global influencers. She now joins the likes of prominent names like Prime Minister Narendra Modi, Bill Gates, Oprah Winfrey and Richard Branson among others.
Talking about making it to the list of top influencers, Priyanka told DNA After Hrs, "I've never been someone who worries about making it to a list, but it's nice to be on one with such amazing people. I keep great company. It's a way to connect one-on-one with people from across the world. It's nice to know that they want to stay in touch with me, too, and are interested in what I have to share. What's great about this list is that all of us seem to have the same idea connect, spread love and just be you."
Quantico actress says, 'I am single after a really long time, but I'm too ambitious and I'm Priyanka Chopra'
When asked what worked for her, the Quantico actress said, "This is me, real and unfiltered. I think people relate to that, which is important to me. I don't look at it from any other perspective. This is who I am, like it or unfollow."
In other news, Priyanka, who is the brand ambassador of Assam Tourism, is now producing an Assamese film. The film titled Bhoga Khirikee (Broken Window) is being directed by Jahnu Barua, who is returning behind the camera after four years.
A source told Mid-Day, "The film revolves around a female protagonist, whose life is in turmoil due to the ideological clash among the three men in her life – her father, her husband and a stranger. Priyanka loved the script and instantly agreed to back the project."
Priyanka, who loves to venture into regional cinemas, has earlier produced Marathi, Punjabi and Sikkimese movies.