The long-term relationship of actress Priyamani and businessman Mustafa Raj has resulted in a marriage on Wednesday, August 23. The couple entered the wedlock in a simple function at a registrar office in Bengaluru.
What did she wear for the big day?
Priyamani wore a yellow and green sari chosen as per her birth star by her mother.
When and where is the reception?
The duo will be throwing a grand wedding reception for their close friends and family on August 24 in the garden city of India. The reception will be held at Elaan Convention Centre in JP Nagar 7th phase in Bengaluru at 7 pm onwards on August 24.
For the reception, Priyamani is expected to wear a dress designed by her favourite designer and actress Poornima Indrajith, and will be different from the regular wedding attires.
Celebs wish the couple
-
Why not a star-studded wedding ceremony?
The couple decided to have a simple affair as they belong to two different religions. "It's simpler if we register our marriage instead of going the traditional way. It was a decision taken with each other's consent, and it was the right thing to do," Priyamani told IANS.
The sangeet ceremony was reporedly held on August 22 at a five star hotel in the city.
Priyamani engagement
The National Film Award winning actress got engaged to Mustafa on May 27, 2016 in a private function at Priyamani's residence in Banashankari, Bengaluru, in the presence of their close family members. Soon after the photos of their ceremony surfaced online, many netizens posted negative comments about her marrying a person from a different religion.
Fed up by the response of people, Priyamani took to her social media page and posted, "Fed up of so much of hatred and negativity with regards to the engagement news that I shared this morning hoping that everyone would be a part of my new journey and bless me with ur kind messages..but I'm appalled by so much of negative reactions!Grow up you people!!!ITS MY LIFE..and I'm NOT answerable to any one apart from my parents and my fiancé! [sic]."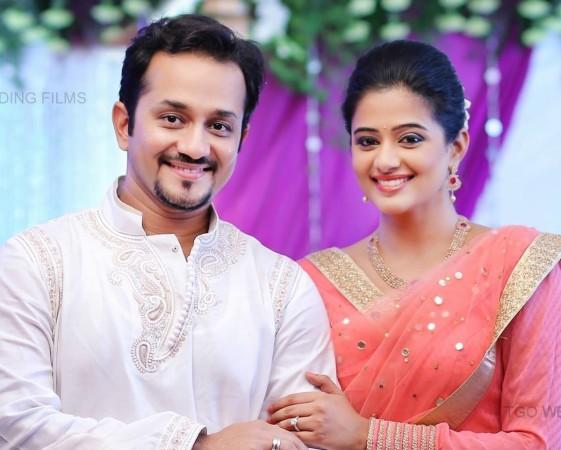 Will Priyamani continue acting post wedding?
The actress has confirmed that she will be back to work two days after her big day as she has committed two projects, which are expected to hit the screens later this year. Apart from the movies, Priyamani is also the judge of two dance reality shows aired on Mazhavil Manorama and ETV Telugu.