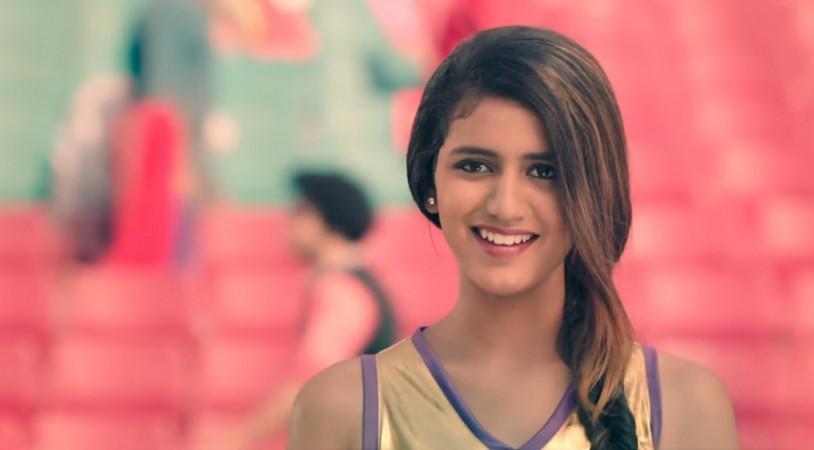 Malayalam actress Priya Prakash Varrier, who is popularly known as the winking girl, has again tried to reenact the magic in a new commercial for a chocolate brand.
The ad has been shot in the backdrop of a cricket practice session inside a stadium. The actress is seen munching on a chocolate bar while sitting near the boundary line.
When a player hits the ball towards her, Priya walks up to him with swag and shoots her magical winks a couple of times while flaunting her 'free ka attitude', the tagline of the ad. She is seen delivering Bollywood megastar Amitabh Bachchan's popular dialogue 'mai aaj bhi pheke hue paise nahi uthata' (Even today I don't pick up money that is thrown at me.) from his 1975 hit film Deewar in her own style.
While the ad looks to be an attempt to lift the current Indian Premier League (IPL) fever which commenced April 7, Priya's magical wink, this time around, seems to have failed to repeat the magic and frenzy she created with the song video of her debut film Oru Adaar Love.
The ad film has garnered 61,751 views in the past 5 days, far less than that of Manikya Malaraya Poovi song from her debut film.

Watch the video here:
Priya Prakash became an overnight internet sensation after a 26-second video clip from a song in her debut film Oru Adaar Love went viral. Since then, many leading brands have been approaching her and offering hefty amount for endorsements, considering her growing popularity on the internet.
Reports had suggested that the 18-year-old actress is charging about Rs 8 lakh per post on social media. She also has a PR manager who handles her interviews and sponsorship deals.
The Thrissur girl, who is apparently not allowed to use her own phone, keeps treating her fans with her new pictures sporting different avatars on social media. She recently wished everyone Happy Vishu with her traditional look from her latest photoshoot. One of her picture wearing a shimmering silver knee-length dress also managed to floor her millions of fans.
How do you rate the Prakash Prakash Varrier's acting in the T20 ad video? Tell us in the comments below.