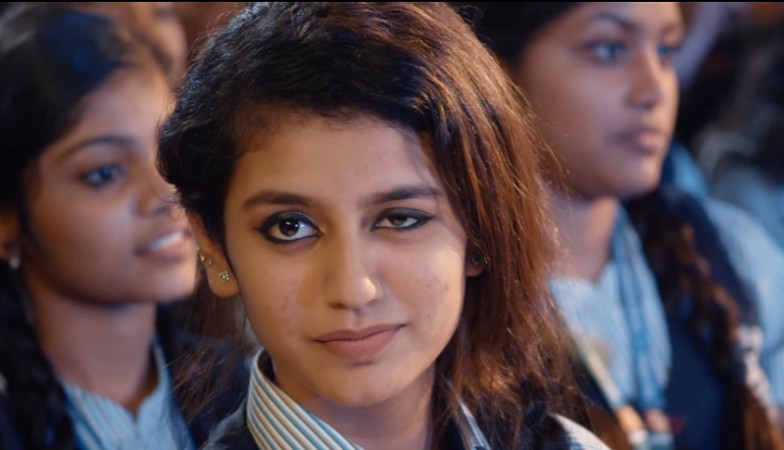 Priya Prakash Varrier and Roshan Abdul Rahoof's song Manikya Malaraya Puvi from the Malayalam film Oru Adaar Love had gone viral. Now, the internet sensations are all set to recreate the magic with a romantic song.
Priya shared a video on Instagram to tease her fans and give a sneak peek of the new romantic song that will feature her and Roshan. She shared the video on the social media platform on Thursday and in less than 24 hours it garnered more than 835,387 views.
"New romantic track with Roshan is on its way. Thanks heaps Shaan Rahman & Omar ikka. @roshan_abdul_rahoof @omar_lulu_ @shaanrahman (sic)," she captioned the video.
Priya and Roshan became internet sensations after a clip from the song Manikya Malaraya Puvi went viral. The clip showed Priya and Roshan's flirty moves and winking in school uniform. It took social media by storm. And now fans are waiting for the romantic song.
Several Instagram users have commented on the post saying they have loved the track and are waiting for it to officially release.
"Pokikiiiiiiiiiiiii..........waiting for it...............katta support indaavummmmm.......sure," one user commented.
"The saw sounds good... Good to see malayalam movies coming up with newer styles," another said.
"Super music good," a third user said. "Good Job Team Adaaru Love," said a third.
Oru Adaar Love, directed by Omar Lulu, features several newcomers, including Priya and Roshan. After the first video, the makers released the teaser of the film, which also went viral.
The teaser showed the chemistry between the two internet sensations in the classroom.