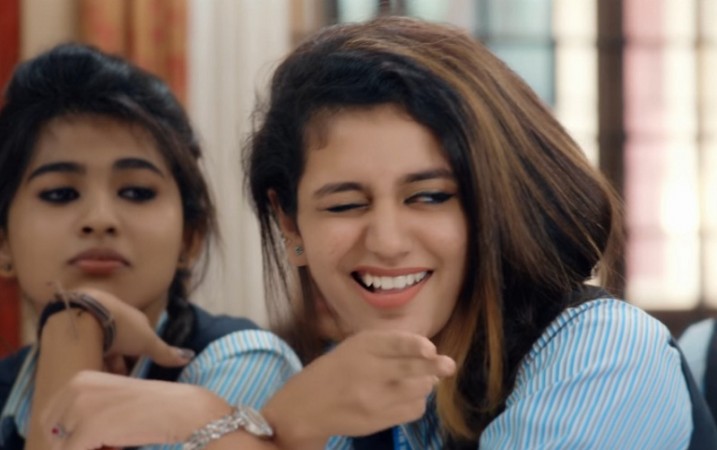 Priya Prakash Varrier, who became an overnight internet sensation after her 20-second clip from the Manikya Malaraya Poovi song from her upcoming debut film Oru Adaar Love, has got a dedication from none other than Amul girl.
The ad features the adorable Amul girl winking like Priya Prakash Varrier. "Wink all, wink all, little star," reads the caption.
Check out the ad here:
In another news, an Aurangabad-based NGO, Jan Jagran Samiti Maharashtra (JJSM), has lodged a complaint with the police demanding to delete the popular song featuring Priya Prakash Varrier. The complainant, JJSM President Mohsin Ahmed, said: "The song and its lyrics are blasphemous and portray an improper and inappropriate way of life between Prophet Mohammed and his first wife Hazrat Khadija."
"We have also demanded action against the film's producers, director and the lyricist for this offensive song and want that it should be deleted from the film before its release next month," Ahmed told IANS.
Meanwhile, Mumbai-based Raza Academy has penned a letter to Union Information and Broadcasting Minister Smriti Irani seeking a ban on the song. The academy has alleged that the Malayalam song insults Prophet Mohammad and his 'pious wife'.
Asif Sardar, president, Rehmani Group, said: "Immediately issue instructions to the censor board and the filmmaker to cut the song and spare the nation from yet another controversy."
Priya Prakash Varrier's video was viewed over 25 million times on YouTube in just one week!
Omar Lulu, the director while talking to IBTimes India, said: "I just wanted both of them to express their love in a very cute manner without the help of a single word. I made them try different styles of expressions and ended up picking up the "wink" one. Love is pointless if it's not expressed. That's what I believe."
Priya Prakash Varrier, told IBTimes India, "I never thought this would become such a sensation. The feeling is surreal."