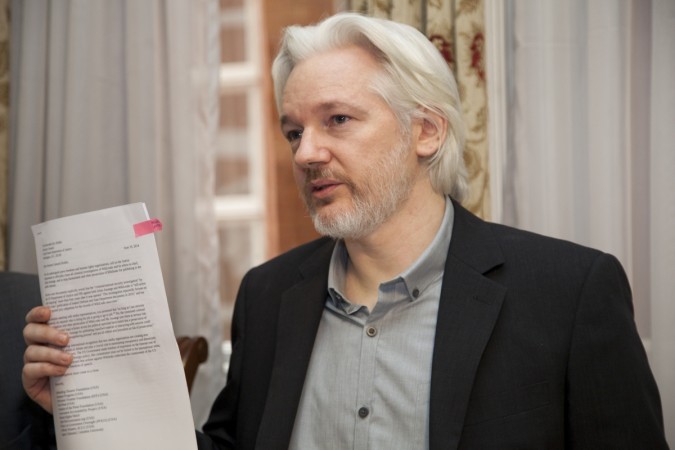 WikiLeaks, the popular whistleblowing website, which exposes confidential government documents and secrets, is also causing damage to the privacy of hundreds of people. The site has exposed private information of innocent people including rape victims, mentally ill people, and even information on sick children, an AP report stated.
WikiLeaks surged to global prominence in 2010 for disclosing hundreds of thousands of pages of confidential government documents concerning US wars in Afghanistan. The report suggests that the radical transparency website has published medical files belonging to many innocent citizens and more data of people containing sensitive information related to their family, financial and identity records were also disclosed.
In three particular cases, WikiLeaks named teenage rape victims and also published the name and other private information of a Saudi Arabia citizen who was arrested for being gay. This move could have been perilous to the citizen's life considering homosexuality is punishable by death in the Saudi nation.
A Saudi man was aghast after being informed that the details of his paternity dispute with a former partner was leaked by the transparency site. "They published everything: my phone, address, name, details. If the family of my wife saw this. Publishing personal stuff like that could destroy people," the man told the Associated Press.
WikiLeaks' claims to have mastered privacy even as it disclosed the workings of international statecraft. The website has recently received a lot of flak from its allies for the same. The global transparency crusader also disclosed confidential details of the United States Democratic National Committee causing a major blow to the US Presidential candidate Hillary Clinton's campaign.
According to the AP report, the Saudi diplomatic cables have around 124 medical files and some of which described patients which included seriously ill children, refugees and even people with psychiatric conditions.
A consultant in Amman, who confirmed that a brain cancer patient of his was among those whose details were published, Dr. Nayef al-Fayez, said, "This has nothing to do with politics or corruption."
"This is illegal what has happened, It is illegal!" a retired practitioner in Jordan, who also had a patient named in the files told the AP.
WikiLeaks founder Julian Assange could not be reached, and the questions left on the website were not immediately responded to.