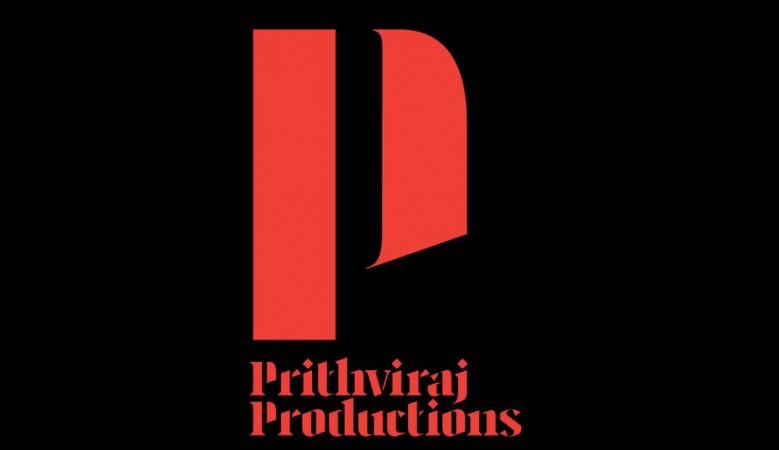 Malayalam actor Prithviraj Sukumaran, who earlier produced and distributed movies under the banner August Cinema, has now started his own new production house with wife Supriya Menon.
Prithviraj, son of actors Sukumaran and Mallika, made his acting debut with Nakshathrakkannulla Rajakumaran Avanundoru Rajakumari in 2002. He went on star in over 45 movies in the next decade and churned out several hit movies. He turned a producer with his movie Urumi, that released in 2011, which was produced under the banner August Cinema.
The actor started a production company August Cinema with cinematographer turned director Santosh Sivan and businessman Shaji Nadesan. In 2015, actor Arya joined the company. He jointly produced and distributed 15 movies with them. However, he announced in 2017 that he is quitting the company. He said that he will always wish well for all involved with August Cinema.
On Friday morning, Prithviraj took to his Twitter account to announce the news about his own production house. The actor-turned-producer shared the link of his website's banner and revealed that he would produce movies with wife Supriya Menon under the banner Prithviraj Productions.
In a statement released to the media, Prithviraj spoke about starting his own production venture and thanked his ex-colleagues Shaji Nadesan and Santosh Sivan. Here is the detailed press note of Prithviraj posted on the website of Prithviraj Productions.
Over the past one year Supriya and I have been putting our efforts into realising a dream. And now it's finally time to share it with you. A new film production company!

We have always wanted to give back to cinema... and we couldn't possibly think of a better way to do that than facilitate films which we believe will make Malayalam cinema proud.

Why did it take one year? Why do we believe this could be the start of something very special for our industry? Why is this dream of ours effectively taking a step closer to the vision that I have always harboured for Malayalam cinema? These are all questions to which hopefully you'll find answers in the next few announcements that will follow.

For now, I'd like to thank all of you who've given me what I have, not to forget Shaji Nadesan and Santosh Sivan who held my hand when I took baby steps into the world of film production, and a heartfelt thank you to each and everyone who taught me all that I know of cinema.

Today, Supriya and I proudly present,

PRITHVIRAJ PRODUCTIONS