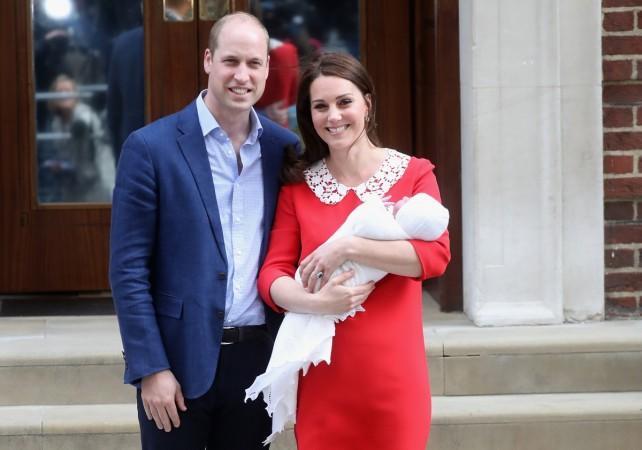 Jordan holds a special place in Kate Middleton's heart. After all, she spent most of her childhood in the Middle East city and has many memories associated with the place. Turns out, she loves the place so much that when she found out that Prince William is making a solo trip to the city, she got "very upset."
The Duke of Cambridge is on a five-day tour of the Middle-East and the Duchess of Cambridge is unable to be by her side because she is on a maternity leave following the birth of the couple's third child, Prince Louis.
Kate's family was in the city for almost three years. A childhood picture of her and her family in Jordan was shared before Kate and William's wedding in 2011. The iconic picture featured Kate with her dad, Michael Middleton and Pippa Middleton.
In what looks like an attempt to cheer Kate up, William paid a visit to the location, Roman ruins at Jerash, where the Middleton family picture was taken and posed for the camera. During the visit, William joked he will bring his three children to "Catherine's rock" on his next trip to the city before climbing on the structure and posing like her dad did, Hello Magazine reported.
While attending a reception at the British ambassador to Jordan's residence in Amman, Rania Malki, chief executive of Save The Children in Jordan, informed the Prince that she was aware of the house Kate had once lived in. She added that Kate's childhood home is to her children's paediatrician.
Thrilled by the news, William revealed that Kate was very upset she couldn't come to Jordan with him. "No way! She will be thrilled. She loved it here, she really did. She is very upset that I am coming here without her," he said.
During the reception, he mentioned Kate's absence yet again and said, "My wife Catherine is very sorry she cannot be here with me so soon after the birth of our son Louis, but her family remembers very fondly the almost three years she spent here as a child when her father worked for British Airways in Amman."
"Catherine's experience is not unique - the interchange between our two countries is real and deep: work, study, tourism and family links. Our historic ties and friendship are played out in the lives of thousands of people who consider both countries home," he added.