The world now knows that Kate Middleton is expecting her third baby with Prince William sometime next year.
The official announcement was made a few weeks ago after Kate had to back out of an event after morning sickness took a toll on her health.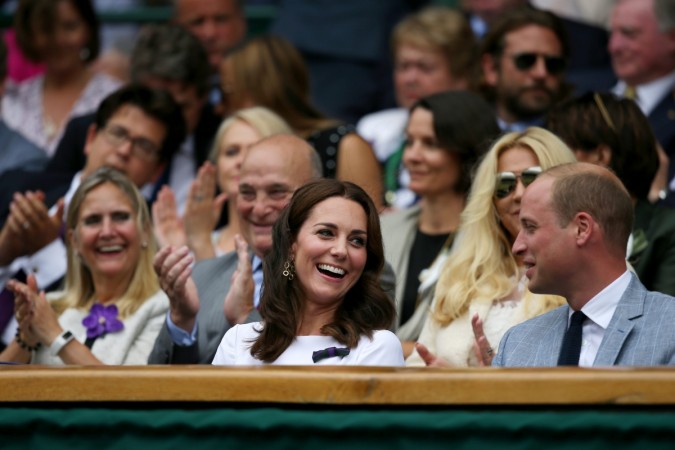 Suffering from the rare condition Hyperemesis gravidarum, the Duchess of Cambridge had to be admitted to hospital on two occasions during her previous pregnancies.
This time she has turned towards age-old remedies to help her cope with to nausea, Prince William has revealed.
Also Read: Kate Middleton's pregnancy spoiled Prince Harry Meghan Markle engagement and wedding plans?
Attending a charity reception and awards ceremony for the Metropolitan and City Police Orphans Fund – which William is Patron of – the Duke of Cambridge was discussing his wife's pregnancy with 98-year-old Iris Orrell. It was during this chat that William revealed Kate has resorted to home remedies.
After he assured the people present that Kate was "feeling better," William was informed that Orrell herself suffered from morning sickness when she was pregnant. Evidently a concerned father-of-two was looking out for his wife when he popped the question: "Did it get worse with each one?"
The member of the orphanage shared that it did worsen but her doctor advised her to try "dry biscuits." The 35-year-old Prince revealed that Kate tried ginger biscuits to cure morning sickness. "But there is not much ginger can do to stop that. We've done all that," he informed Orrell.
It is adorable to see William, who is hardly involved in any kind of public display of affection with wife Kate, extremely concerned about her health and leaving no opportunity to find a solution to help her battler her rare condition.
Following the formal announcements from the royal family confirming the third royal baby is on the way, the Kensington Palace hasn't revealed Kate's due date, details about her trimester or the sex of the baby. But many speculate that the baby will arrive in March.