Kate Middleton's pregnancy and Prince Harry's engagement with his girlfriend Meghan Markle have been making news for some time. While the British family have confirmed a third baby is on the way, fans are curious to know when the engagement news will be announced.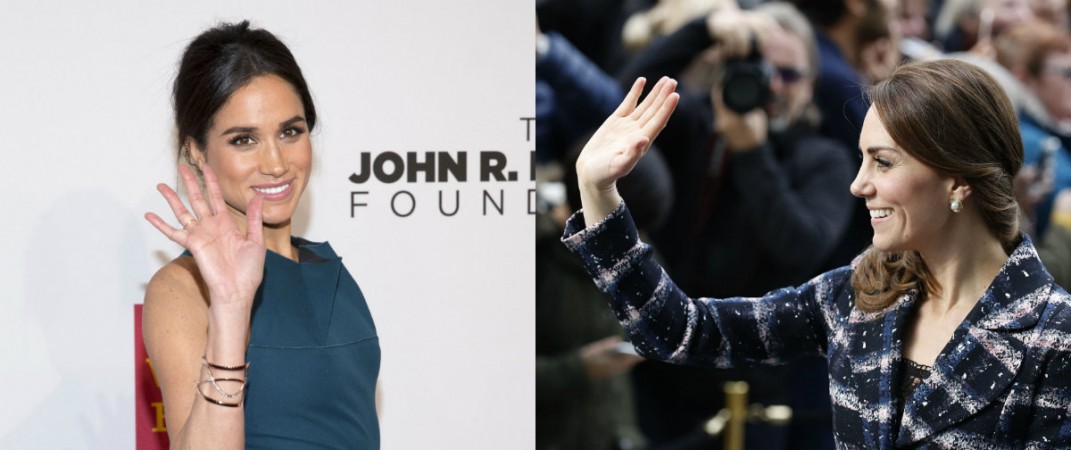 Rumour has it that Meghan Markle has met the Queen and is preparing to relocate to London soon. The engagement news is expected to come anytime soon. But a report suggests it's being pushed back due to Middleton's pregnancy.
Also Read: Prince Harry-Meghan Markle engagement: Suits actress begins relocation to London?
According to sources of Life & Style, Prince Harry had to put a hold on the announcement because all eyes were on Middleton's third baby and he wants all attention on Markle when the announcement is made.
"Harry had hoped to officially announce his engagement to Meghan shortly after they returned from their three-week holiday in Botswana at the end of August," a source told the magazine. But, "Kate's pregnancy has overshadowed everything else," another insider shared. "The timing of these things is all-important."
"Harry wants all eyes to be on Meghan [Markle] when they announce their engagement, but right now everyone is talking about Kate," the source told the magazine.
Apparently, Prince Harry had plans of marrying the Suits actress sometime before Christmas. "[The couple] hoped to marry just before Christmas, but now it's all up in the air," the insider claims.
Duke and Duchess of Cambridge have "apologized to Harry for messing up his plans. They know how much he wants to get married," the insider says.
It is not just Harry but Meghan also wants to get married soon because she "is feeling her biological clock ticking. Harry and Meghan can't wait to have children, but Queen Elizabeth II would be furious if Meghan got pregnant without a ring on her finger," the insider adds.
As of now, many royal fans are expecting the news about their engagement to drop sometime around The Invictus Games which will see Prince Harry and Meghan Markle making their first public appearance together. The games will take place from September 23 to 30. So, royal fans, when do you think that the news will drop? Let us know in the comments section.