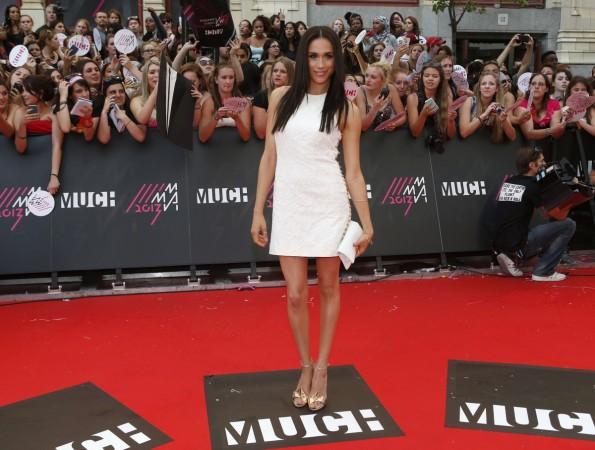 Prince Harry's girlfriend Meghan Markle, who was missing from social media after the royal romance was announced, is back on social media with an inspirational quote often attributed to Mahatma Gandhi.
On Friday, she took to Instagram to thank her friends who supported her in the past one month after the Kensington Palace officially confirmed that Prince Harry is dating her. She thanked everyone with a photo that features the quote, "Be the change you wish to see in the world."
"A favourite from @thetigofficial! Sending some extra love today to Emily, Sol, Domi, Hannah, Sih, Doris, JessyScarlett and all of you who have been so supportive for years. I've missed you guys #bethechange #TheTig," she wrote along with the photo.
The Suits actress was quite active on Twitter and Instagram before her relationship with Harry was confirmed. However, in the last one week, she hardly posted anything on Instagram. On November 8, Kensington Palace issued a statement confirming the royal romance. The statement also criticised the remarks about Markle.
"It is not right that a few months into a relationship with him that Ms. Markle should be subjected to such a storm. He knows commentators will say this is 'the price she has to pay' and that 'this is all part of the game'. He strongly disagrees. This is not a game - it is her life and his," the statement reads.
"He has rarely taken formal action on the very regular publication of fictional stories that are written about him and he has worked hard to develop a professional relationship with the media, focused on his work and the issues he cares about," the palace said in a statement, adding, "But the past week has seen a line crossed. His girlfriend, Meghan Markle, has been subject to a wave of abuse and harassment. Some of this has been very public - the smear on the front page of a national newspaper; the racial undertones of comment pieces; and the outright sexism and racism of social media trolls and web article comments."