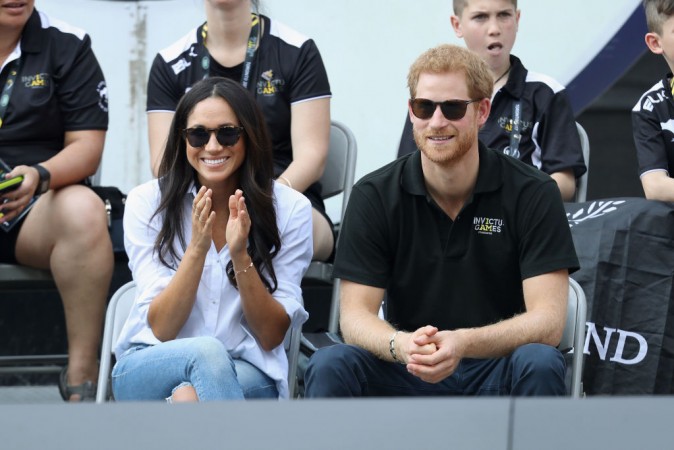 While it may take some time for the royal family to announce Prince Harry and Meghan Markle's engagement, People magazine recently reported that Prince Harry's girlfriend could be moving into Kensington Palace.
"Markle will live with Harry at his two-bedroom Nottingham Cottage in the grounds of Kensington Palace, where staff already know Markle," a source told the magazine.
"Harry has been making subtle changes at home in order to make it more girlfriend-friendly," the insider added. But how has the Queen reacted to this?
Also Read: Meghan Markle setting up Priyanka Chopra with Kate Middleton's brother?
According to Hollywood Life, the majesty has no objection to the arrangement. A royal source told the website: "Prince William and Kate Middleton lived together before marrying, so it's no shocker that Harry and Meghan plan to do the same. It's such common practice these days for couples to cohabit before taking the next step, and the Queen has no objections."
The insider added: "Harry and Meghan have the Queen's blessing, she totally approves of Meghan and just wants to see her grandson settled and happy. If that means him living with Meghan before walking down the aisle, then so be it."
It has been extensively reported that the Suits actress will be leaving the hit US show to move in with her boyfriend after the filming of Season 7 wraps. Following the exit reports, numerous sources started confirming that the couple has chosen to live together before saying their vows.
While fans will have to wait and watch when the official moving day takes place, US Weekly reveals that Markle's last day on the sets of Suits took place recently and the crew got a little emotional.
"Meghan was extra pleasant on set and more personable, really engaged with the cast and crew," a source told the site.
"She has always been sweet, but since dating [Prince] Harry, she became much more reserved until now. The whole cast and crew were getting along better than ever. Having the end near made everyone nostalgic," the insider added.