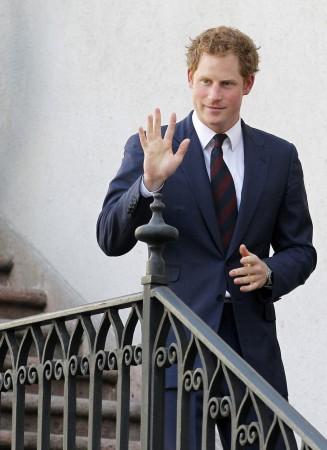 Prince Harry ended his two-year-old relationship with Cressida Bonas this year. But since the split, reports of his romantic link-ups have refused to die down.
Captain Harry Wales has now been linked with Enayat Younes, an Egyptian heiress, according to Cairoscene.
Harry, who will celebrate his 30th birthday next week, was spotted getting close to the Egyptian heiress, whose lineage traces back to the Royal family.
Younes and Harry are said to have gotten close to each other after meeting at a Spanish night club. Harry along with cousins Beatrice and Eugenie was in Sotogrande, Spain, last month. The 22-year-old Egyptian heiress was also in Sotogrande at the same time.
Harry and Younes were later spotted spending time together at the Hairy Lemon club in the area.
Harry was previously linked with beauty queen Camilla Thurlow and there were reports that the couple is very serious about their relationship.
"She's the total opposite of other girls Harry's dated, and it drives him crazy. She's the most intelligent woman he's ever been with. He's in awe of her," a source told OK! Magazine, according to the Inquisitr.
But according to Mail Online, not only Thurlow, but Younes has also caught Harry's attention.
Meanwhile, post his breakup with Bonas, Harry has been linked to several women. Harry was also romantically linked with PR executive Sarah Hazen. A photo of Harry and Hazen spending time with each other was published by The Daily Mail.
According to the website, Hazen met Harry through Molly Whitehall, who is one of Bonas' best friends.
Harry broke up with Bonas in April as he found her "too needy".
"He found her too needy and it just wasn't working out. It's very sad, they have decided to go their separate ways. But they are very much still friends and the split was amicable," a source said, according to People.