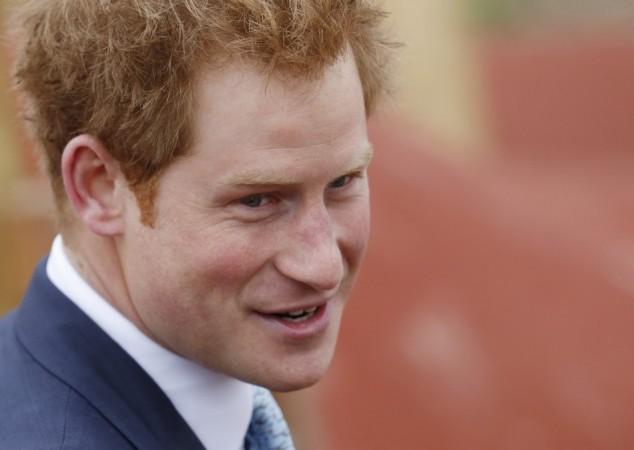 Prince Harry has reportedly reunited with his former flame Cressida Bonas, and according to a new report, Queen Elizabeth isn't too happy with the reunion.
A new OK! Magazine report claims that the relationship of Harry and Bonas is stronger than it was five months back, when they called it quits, and Celeb Dirty Laundry believes this has become a cause of concern for the Queen, who is not a fan of the budding actress.
The gossip website also claims that the last thing Queen Elizabeth wants is for the Prince to ask her to marry him, which nearly happened five months ago. Reportedly the Prince has done a lot of thinking since splitting up with Bonas, and he has finally figured out that she is the girl for him.
If Harry is thinking of getting serious with Bonas, then she has a lot of work to do before the royal family approves of her, as earlier reports indicated that Bonas does not get along with Kate Middleton.
"Kate and Cressie just didn't get along," a source told Showbiz Spy, according to Entertainmentwise. "Kate initially thought Cressie and Harry were the real deal and their relationship would end in marriage. But in the end, she just couldn't warm to her."
"She tried to give Cressie guidance. If anyone knows about how to be an outside in the Royal Family, it's Kate. But Cressie didn't seem interested. William had words with Harry, and told him friction between the women could cause a major problem in the long term," the source further suggested.
Meanwhile, Celeb Dirty Laundry noted that there might be yet another agenda behind Bonas' decision to reunite with Prince Harry. In June, it was reported that Bonas has landed her first major acting gig with Harvey Weinstein's new film "Tulip Fever", and she has patched up with Harry to drum up more publicity for her upcoming film.
The gossip website points out that it's suspicious that Harry dumped Bonas and "rubbed his relationship with Camilla Thurlow in her face," and Bonas was able to put that all behind her and patch up things with Harry without any questions.