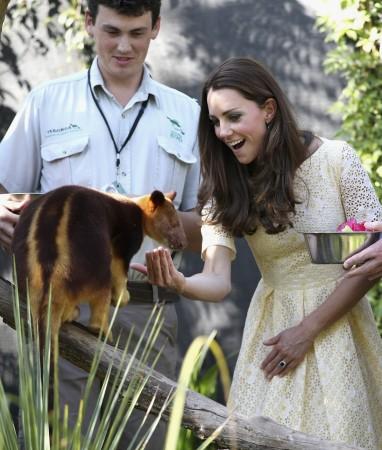 Kate Middleton has reportedly cancelled her Malta trip. The Duchess of Cambridge, who is expected to give birth to her second baby sometime next year, reportedly took the decision after consulting with her doctors.
Middleton was set to take a solo trip to Island of Malta on 20 September but reportedly canceled it due to morning ilness. It seems her husband Prince William has decided to step in for her.
"The Duchess of Cambridge will no longer visit Malta this weekend," the Palace told US Weekly, adding, "The Duke of Cambridge will undertake the visit instead. Her Royal Highness continues to suffer from the effects of morning sickness. The decision not to visit was taken by the Duke and Duchess on the advice of the Duchess's doctors."
However, the schedule of the program will remain the same.
"The Duke is honoured to represent Her Majesty The Queen on the visit, which commemorates the 50th anniversary of Malta's independence. The visit itinerary remains unchanged," further said the palace.
Middleton was supposed to attend 10 events in two days to celebrate the 50th anniversary of Malta's independence. She was eager to attend the event as Queen Elizabeth had asked her for representation. Malta is reportedly very dear to Queen Elizabeth, as she has spent early years of her marriage there with Prince Philip.
Middleton suffered the similar kind of morning sickness she had during her first pregnancy. She is currently being treated in the Kensington palace.
Meanwhile, Prince Harry had recently cancelled his 30th birthday bash in order to allow Middleton to rest.
Prince William and Middleton had planned a huge birthday party for Prince Harry, but the celebrations had to be cancelled due to Middleton's health condition.
In regard to his birthday celebration, Harry said that it would be 'inappropriate' to celebrate without her," as reported by Independent.