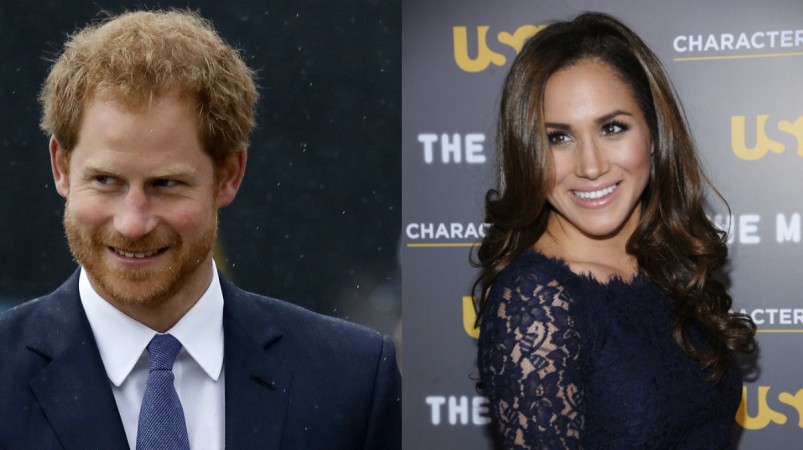 Prince Harry, who recently confirmed his relationship with Meghan Markle, will reportedly break the royal tradition for his girlfriend. According to reports, Harry will marry girlfriend Markle in America.
A Radar Online report claims that Harry and Markle are ready to take their relationship to the next step with Queen Elizabeth's due permission. The couple is ready to say "I Do" but not in London, UK. Markle, who was born in California, wants to get married in her country.
"Meghan's made Toronto her base, but California is still her home and she's always dreamed of getting married in Big Sur or on Catalina Island. Harry will do anything to make her happy, and that includes fulfilling her wish for a West Coast wedding," Radar Online quoted an insider as saying.
The report further claimed that the Queen is aware of the marriage and has given her support to it. "Surprisingly, he's got the Queen on his side for this, too," an insider said, adding, "Harry can get away with anything now he's off the hook for the Crown and there's a real sentiment among the Royal Family to affirm ties with the US — and what better way than to marry an American in the USA?"
However, Gossip Cop has debunked Radar Online's claim. The tabloid, that was created to police the gossip industry, reported that the story is fabricated. According to the website, Harry and Markle are not getting married and in fact, they are not even engaged.
Earlier, Radar Online reported saying that Markle was spotted getting cozy with her bodyguard on the sets of the US legal drama Suits, but Gossip Cop dismissed that fake reports as well.