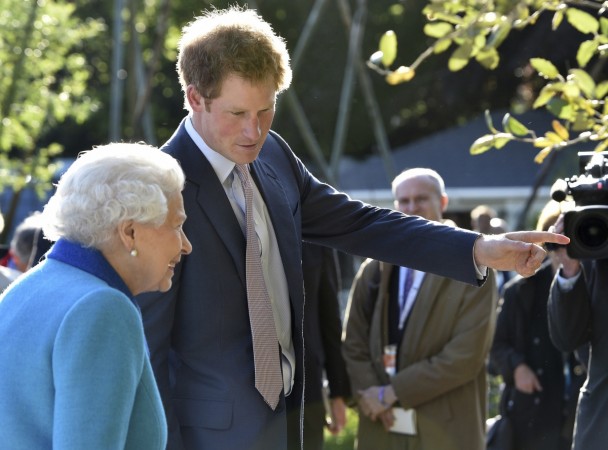 Prince Henry of Wales, who was recently voted as the hottest male royal, celebrates his birthday on Sept.15. Prince Harry, who turned 32, celebrated in his mother Princes Diana's way.
Harry went to Mildmay Mission Hospital in east London, spent time with the patients and kissed an AIDS patient. In 1989, Diana memorably shook hands with an AIDS patient at Mildmay and kissed him on the cheek. The hospital offers specialist care for HIV/AIDS and other chronic conditions.
While he celebrates his birthday in a different way, we have compiled a list of Harry's quotes that will leave you inspired.
"There's a lot of times that both myself and my brother wish, obviously, that we were just completely normal." – March 2012
"Whenever anybody sees me they presume that I'm off... gallivanting around. I don't want to sound as if I'm whingeing but there are times when doing all the Army stuff and doing public engagements and stuff like that... is exhausting, and people criticise me." – he said in Afghanistan, 2012-13.
"If you're born into it I think it's normal to feel as though you don't really want it." – April 2007
"I don't know what normal is anymore and I never really have done. There are three parts of me; one wearing a uniform, one being Prince Harry and the other one which is the private behind closed doors stuff." – January 2013
"To be honest dinner conversations was the worst bit about being a child and listening to the boring people around me. You can imagine the kind of dinner parties I had to go to at a young age...pretty dull." – March 2012
"I'm not going to be some person in the Royal Family who just finds a lame excuse to go abroad and do all sorts of sunny holidays and whatever." - on his 21st birthday.
"I don't think you can ever be urged to settle down. If you find the right person and everything feels right, then it takes time. . . especially for myself and my brother." – while serving in Afghanistan during 2012-13.
"I'm not so much searching for someone to fulfil the role, but obviously, you know, finding someone that would be willing to take it on." – March 2012
"You know, it still upsets me now, the fact that we didn't have as much of a chance as other children to spend time with her." – Harry said about his mother in April 2007.
"She's a wonderful woman and she's made our father very, very happy, which is the most important thing. William and I love her to bits." – Harry said about Camilla in September 2005.
"He's definitely got more brains than me I think we've established that from school, but I'm much better hands on." – he said about brother Prince William in June 2009.
"I've grown up, everyone's got to grow up. But there's something inside me, I'm always going to have that little sort of - how do you say? - child streak." – in September 2005.
"At the end of the day I probably let myself down, I let my family down, I let other people down... It was probably a classic example of me probably being too much Army and not enough prince." – he said when his naked photos appeared at Las Vegas in 2012.