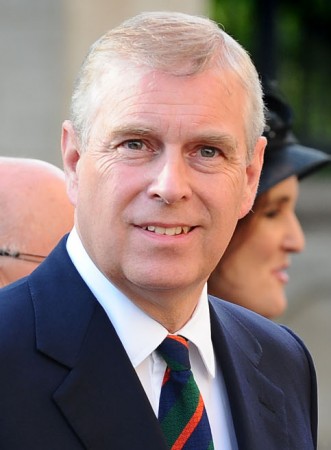 Buckingham Palace has denied allegations made by a woman that she was repeatedly forced to indulge into sexual acts with Prince Andrew.
The woman claimed in a US lawsuit that an American investment banker loaned her to rich and powerful friends as an underage "sex slave".
The accusation against the Duke of York -- the second son and third child of Queen Elizabeth -- is part of a motion filed in a Florida court this week, which claims that Jeffrey Epstain, a multi-millionaire convicted of soliciting sex with an underage girl, had once loaded a girl to the prince.
The woman, who filed the motion anonymously, alleged that between 1999 and 2002 she was repeatedly sexually abused by Epstein who also, she alleges, loaned her out to rich and influential men around the world, including Prince Andrew.
"Suggestion of impropriety with minors untrue," a Buckingham Palace spokesperson said after Prince Andrew's name was reported in the US sex lawsuit.
The Palace spokesman said that the allegations "relates to long-running and ongoing civil proceedings in the US to which the Duke of York is not a party.
"As such we would not comment on the detail. However, for the avoidance of doubt, any suggestion of impropriety with underage minors is categorically untrue."
According to the allegations made by the woman in the case, she was flown to London, New York and the Caribbean by Epstain, and forced to have sex with the Duke of York, The Guardian notes. The papers allege that she was 17 during that time, a minor in the state of Florida.
Prince Andrew had denied any sexual contact with young women associated with Epstein in a 2011 Vanity Fair article.
The millionaire banker and the Duke were understood to have been friends until the price broke off contact with him in 2009. That happened after Epstein was sentenced to 18 months in prison after pleading guilty to soliciting sex from a 14-year-old girl at his Florida mansion in the year 2008.