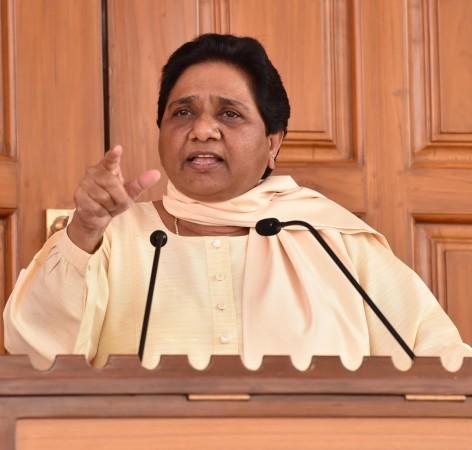 In this new series, 'Prime Minister Probables, author Sriram Karri speaks to eminent people, including political scientists, social activists, academics, experts, analysts and journalists about ten political leaders, besides incumbent Prime Minister Narendra Modi and principal opposition leader Rahul Gandhi as to who could end up leading India in 2019.
The questions of a third candidate arises only if the BJP–led NDA or the Congress–led UPA as a pre-poll alliance does not make past the halfway mark, or gets very close to it. The series therefore is limited in a first assumption that the BJP won't get the majority it won in 2014. It is also assumed that the BJP won't be routed so badly as to bring the Congress into power automatically. The series chooses to dismiss the possibility of any leader other than Narendra Modi in BJP or Rahul Gandhi in Congress to arise as a coalition preference to lead the nation.
The series believes it has a responsibility to the people of India and to make them aware that a hung Parliament can not only lead to the creation of an unlikely post-poll alliance, but also enable various leaders who are not even seemingly in the race to likely be crowned in a verdict where no single party or alliance wins a clear majority.
Kicking off the series, Sriram Karri discussed with Kancha Ilaiah Shepherd, political theorist, writer and Dalit rights activist. Kancha Ilaiah is director of the Centre for Social Exclusion and Inclusive Policy at the Maulana Azad National Urdu University (MANUU) in Hyderabad, and is well known for his books, Why I am not a Hindu?, Buffalo Nationalism, and Untouchable God, among others. He talks abot the possibility of India having its first Dalit prime minister in behenji Mayawati Das in 2019.
What are the chances of India having, obviously only if neither BJP nor the Congress have the kind of numbers that will propel Narendra Modi or Rahul Gandhi can become prime minister, its first Dalit prime minister in Miss Mayawati?
It is a very significant question for the country to ponder as it gets closer to deciding the next government: Can we have a Dalit Prime Minister? We are proud as Indians that we had a woman prime minister in Indira Gandhi long ago. We have had Sonia Gandhi too run the country in some way for a decade. Given what happened in USA after Barack Obama, in the Trump-era, India must be called not the largest but a greater democracy than America. Ask Hillary.
However, while we crossed the gender rubicon long ago, we have not been able to breach the caste divide fully. We have had Congress take credit for making K R Narayanan, a Dalit, as a President and now, the BJP clams credit for making Ram Nath Kovind. But while it is a matter of great dignity, it is a symbolic measure. A Dalit PM will really be the real change we need as a democracy, as a society, as a country.
There are very real chances that Mayawati can become the first Dalit PM.
Let us discuss the scenario leading to the probable prime ministership of Mayawati?
Modi won in 2014 because of Uttar Pradesh. As a leader who has served as chief minister of UP more than once, and is a regional power in the largest State, Mayawati as president of Bahujan Samaj Party (BSP) needs to contest around 45-50 seats out of 80 and win between 30-35 seats from there to make her a choice. This can happen if the non-BJP opposition wishes to preserve the secular ethos of the country, and rise above their individual ambitions to protect our society. Akhilesh Yadav is crucial for this to happen, though to defeat the BJP, a Congress-SP-BSP alliance would be amazing.
Given that Mr Yadav is young, the trade-off can be that BSP will contest maximum Lok Sabha seats and SP will get a lion's share of the Assembly seats in the alliance. A simultaneous polls in UP for both Lok Sabha and Assembly would make such an arrangement very realistic given the trust factor.
However, the most crucial aspect is not just Uttar Pradesh, but non-BJP parties must singularly project her as the prime minister and make the 2019 elections a fight between Hindutva versus Ambedkarism.
How do you factor in the Congress party led by Rahul Gandhi to accept this?
The big goal of Rahul Gandhi right now must be to defeat Narendra Modi. A Karnataka-like scenario will be very real, where the Congress under Rahul Gandhi sacrificed its internal desire for the big chair to achieve a larger ideological goal. If Rahul can think smart and big, he would get the credit for making a Dalit woman the prime minister of India.
If BJP is the largest and Congress the second party, yet a government is led by Mayawati, how stable can that be? What would the policies be?
Mayawati will insist that Congress be part of the government, so as to avoid an Indira Gandhi-Charan Singh or a Rajiv Gandhi-Chandrasekhar like situation. Given the threat of the BJP, the Congress cannot hope to destabilise a government it has created in the short run. The policies, economic, defence or foreign, will evolve. She had a mixed tenure as a chief minister, is shrewd and can run a coalition and respond to various situations.
Most significantly, the mandate will bring a responsibility that will ensure she can deliver.
How will it churn the Indian society?
A Dalit PM led by the philosophy of Dr Ambedkar will give the healing touch to a society ravaged by the Hindutva philosophy of the RSS. While spiritually Hinduism as a body of religion will still be in the control of Brahmins, and the power structure would be controlled by the elite, a PM dedicated to Ambedkarism is necessary to make the tryst with freedom real, and for everyone.
There is many a politician who may think today I can defeat the BJP. They must not overestimate themselves, or underestimate the challenge – only Ambedkarism can defeat Hindutva.
How has the Dalit fared under Modi? In a deeper and truer sense, how different are Congress and BJP regimes when it comes to Dalits?
The RSS is an organization with a rigid mindset and non-reformable dogma. It has not changed or democratized in any way since its formation in 1925. They have a clear idea about a Hindu rashtra, and the place of the Muslim or Dalit in it. Unlike the previous NDA, where the intent was there but a limitation was placed, in the Modi government, the Hindu forces were unleashed. Lynching, mob violence, kangaroo justice and beef as an issue are all happening in naked view of over a billion Indians.
The Congress, it is true, has not had a great desire to change the lot of Dalits either but in a secular broadminded context they come from, it is possible for caste-reform struggles and progressive forces to find a place. With the BJP, especially under Modi, that window of opportunity is closed.
Look at the Rohit Vemula case, look at the killings of Kaluburgi and Gauri Lankesh, look at my own case: it is very clear that any voice of dissent will be silenced. The BJP intellectuals have never stood up free speech, dissent, food freedoms, inter-caste marriage or any such reformist agenda.
Not since the Manu era has the Dalit been under such fear, such threat as under the Modi rule that started in May 2014. Given that we have a constitutional democracy, it is extraordinary. It has been the darkest phase for Dalits. Therefore, Mayawati can bring in the sunshine and light into the dark lives in their darkest phase.
SRIRAM KARRI is the author of the bestselling novel, Autobiography of a Mad Nation, longlisted for the MAN Asian Literary prize. He is a columnist, political analyst and orator.