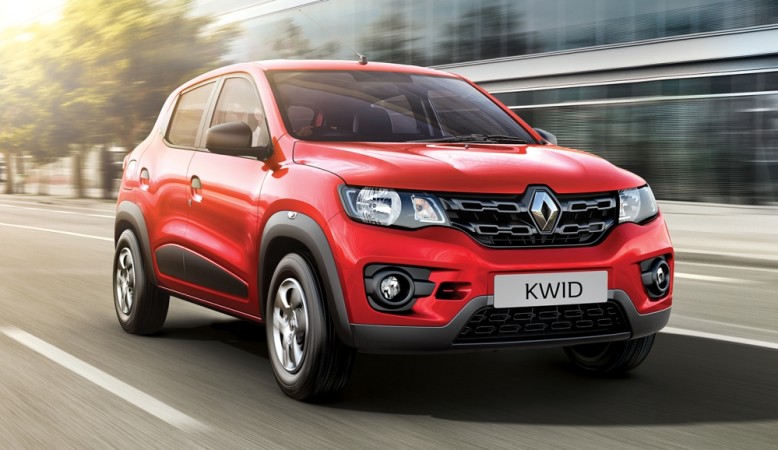 French carmaker Renault is set to increase the prices of its models including its popular entry-level car the Kwid in India, owing to the rising input cost. While the carmaker is yet to reveal the quantum of the hike in the country, it is expected that the announcement will be made soon.
The emerging reports on the web suggest that the hike will be in the range of 1 to 2 percent.
"We will be increasing the prices as input costs have gone up. We are currently evaluating the period as when to undertake the exercise." said Sumit Sawhney, managing director and CEO, Renault India.
Renault's current portfolio for India includes five models -- Kwid, Pulse, Scala, Lodgy and Duster. The company's recently launched 1.0 litre avatar of the Kwid is also likely to fall in the price hike list. Renault Kwid prices have gone up twice since its entry into the market last September.
The company had previously increased the prices of the Kwid in January by up to Rs 11,000 and by Rs 9,646 in August this year. The Kwid was originally launched in the country with a 0.8 litre engine and was recently joined by a new powerful avatar, the Kwid 1.0 litre.
Tata Motors is also set to increase the prices of its passenger cars in the country to offset the increasing input cost. Earlier in August, Maruti Suzuki and Hyundai Motor India Limited hiked prices of their vehicles in India. While Maruti Suzuki hiked the prices in the range of Rs 1,500 to Rs 20,000, Hyundai increased the prices by up to Rs 20,000. Honda also joined the price-hike bandwagon in September with the hike of up to Rs 14,250.