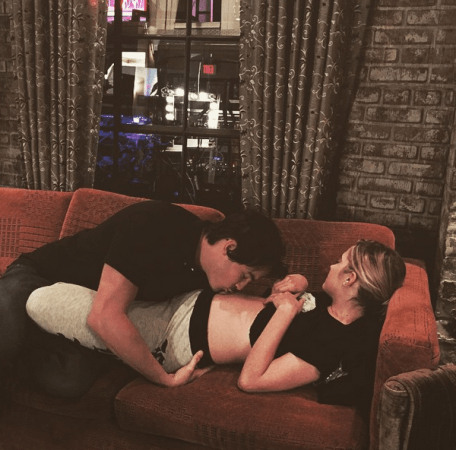 The second half of season 6 of ABC Family's "Pretty Little Liars" will have a four year time jump that will see one Liar married.
Talking about possible wedding bells, "Pretty Little Liars" executive producer Oliver Goldstick told ET Online that we'll know more about it only after the time jump. "Will one of them be married? Mmmm…. I'd say yes. And that's the kind of stuff we're going to jump into, and I think that's really exciting," he said.
While it's too soon to say who will be married, speculations are rife that it could be Hanna, as Ashley Benson recently uploaded on her Instagram account a photo of herself with what looked like a baby bump.
She just captioned it saying "First trimester," and tagged her onscreen boyfriend Tyler Blackburn aka Caleb in the photo, sparking rumours that Hanna and Caleb would be having a baby together.
But before the time jump and the couple start planning a family, the Liars will have to face the fallout of trying to escape from A's captivity.
"We will start next season right where we left off, with the girls trapped and they don't get out immediately," executive producer Marlene King previewed to E!Online, adding that "season six takes place in a very condensed period of time."
The first half of the season will answer several questions regarding A aka Charles' identity and the girls will finally come face-to-face with an unmasked A.
At the end of the 10th episode, fans will see the Liars graduating and planning their future possibly away from Rosewood.
"I did say we're going to do a four-year time jump and we will honor that before the end of season six," King said. "It's really exciting I can't wait to see the girls after they come back from college. It's going to be awesome."
"Pretty Little Liars" season 6 will premiere in June.