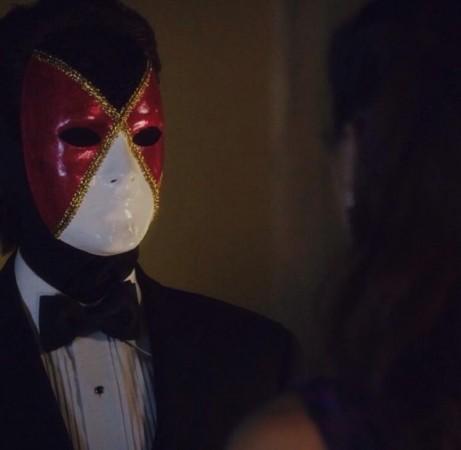 Season 6 of "Pretty Little Liars" is currently in production, and social networking activities of the cast and crew have given fans a sneak peek into what the first half of the season would look like.
The titles of first three episodes have been revealed, with episode one of the season titled "Game On, Charles" possibly continuing the Liars' struggle to escape from A's captivity. The second and third episodes are titled "Songs of Innocence" and "Songs of Experience" respectively, and these episodes are expected to focus more on A's backstory and how he stole the game.
Interestingly, "Songs of Innocence and Experience" is an illustrated collection of poems by William Blake that talks about transition from childhood to adulthood, and it is an apt title to talk about Charles' childhood and what prompted him to be A.
The show will pick up pace when it returns and fans won't have to wait long before they find out who A, or Charles is.
"You may have met Charles already!" King told Us Weekly. "We're not saying that that is somebody you have not met in our world, you may or you may have not met him. But you'll find out the answer definitely in the next ten episodes."
"The shotgun has gone off and we are racing to the finish line and it's just non-stop right now," she said regarding the show's pace. "You know, I have often said we know who 'A' is but we take turns along the way so we don't get to the end of the road too quickly — well, the turns are over! So we're on the straight line to the end of the road."
While many fans are still trying to work out the mystery that has been plaguing them for the past five seasons, a few have already guessed who A is and what his motive could be. And as promised, King will send signed scripts to those who have the theory spot on.
"Yes! I've done two screen grabs already — it's like 99 percent right. Right enough that they should get the script."
"Pretty Little Liars" returns to ABC Family in June.