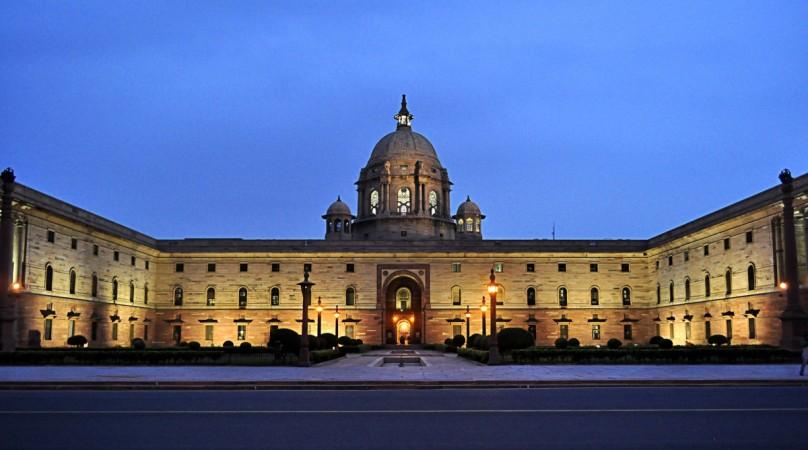 The Election Commission (EC) today (June 14) released an official notice to begin the process of filing nominations for the July 17 presidential polls. The nomination process is dated to continue till June 28. As of now, an NDA candidate is expected to file a nomination on June 23.
Reports say that the BJP led NDA and opposition parties are making efforts to agree on a "mutually acceptable" presidential candidate but would go different ways if the consensus proves ambiguous. Further, Amit Shah constituted a three-member committee comprising Union Minister Rajnath Singh, Arun Jaitley and Venkaiah Naidu who will hold consultations with the NDA allies and the opposition on the issue.
On Wednesday, Venkaiah Naidu and Rajnath Singh met Prime Minister Narendra Modi to brief him about the election.
However, sources said ANI that an NDA candidate will file a nomination on June 23.
Leaders of the opposition parties will conduct a meeting this afternoon to discuss their joint strategy and come up with a consensus candidate, said a media report and added that the 10-member sub-group of the opposition is meeting for the first time after its constitution recently.
Sources said that the opposition leaders will try and decide on some names for the post of President, but will await the government initiative in this regard.
In an attempt to avoid non-serious candidates from filing nomination for the post, laws were amended a few years ago. Now, a candidate supported by 50 'electors' and seconded by another 50 can file a nomination. Elected members of the Lok Sabha and the Rajya Sabha and elected members of state legislative assemblies are the electors, said reports.
If both NDA and opposition candidates compete for the post, then the results will be announced on July 20. The term of current President Pranab Mukherjee will come to an end on July 24.