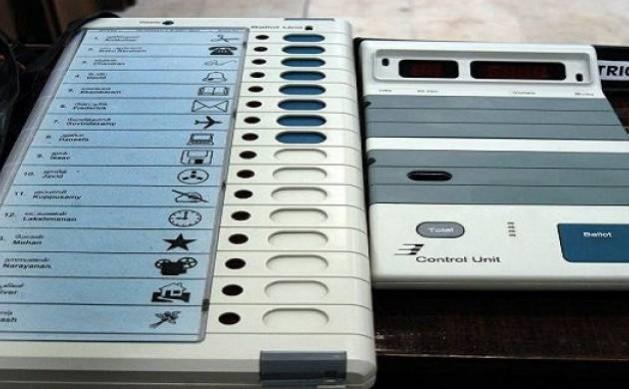 The Election Commission of India closed its 'EVM challenge' on Saturday when neither of the two participants, the Nationalist Congress Party and the Communist Party of India (Marxist), came forward to 'tamper' the electronic voting machines (EVMs).
"With the conclusion of today's challenge and EC's assurance to cover all voting machines with paper audit trail in future, the issue of EVM tampering stands closed. We are open to receiving suggestions to improve the machines," said Chief Election Commissioner (CEC) Nasim Zaidi after the four-hour exercise.
Refraining from calling it a victory, the poll panel chief said: "We won't term the outcome of today's EVM challenge as 'success' or 'failure'. It's an ongoing exercise in improving the conduct of polls."
The EC has also clarified that the EVMs used by state election commissions in urban local body polls do not belong to them.
According to reports, NCP representatives claim that the exercise was an "eye-wash" and that they were not allowed to hack any of the machines.
"A detailed demonstration of the entire process was given to them by our technical team. The CPI (M) team expressed complete satisfaction and suggested that to allay any such doubts the Commission should hold such demonstrations and awareness sessions with technical community proactively," Zaidi said.
For the challenge, the commission had kept 14 machines used in the Assembly elections in Punjab, Uttarakhand and Uttar Pradesh.
Only NCP and CPI (M) had registered for the challenge, with both the parties nominating three people each. The Aam Aadmi Party (AAP), which blamed its recent electoral losses on "rigged EVMs", did not participate in the challenge.
According to the framework for the challenge announced on May 20, the parties were asked to prove allegations of tampering or hacking using various methods in four hours. Neither the NCP team nor the CPM delegation opted to do so.
AAP had decided to walk out of the challenge when EC denied permission to change the motherboard of the machines. "Allowing any change of the motherboard or any internal circuit of the EVM is like saying that anyone should be permitted to manufacture a new machine and introduce newly made EVMs in the EC system, which is implausible and irrational," the EC had said while responding to AAP's demand.
In a press meet, AAP had announced to hold its own hackathon this month. Zaidi has refused to comment on AAP's hackathon.