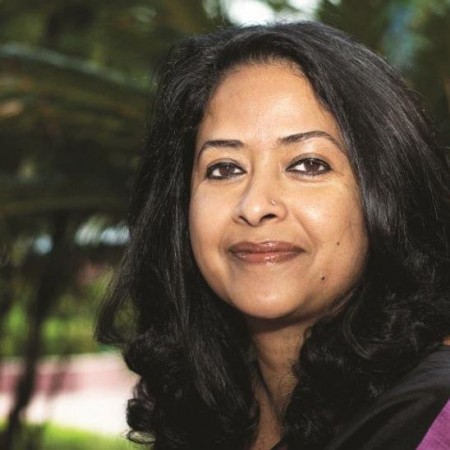 President Pranab Mukherjee's daughter and Congress leader Sharmistha Mukherjee was on Saturday harassed on Facebook following which she took to the social networking website to expose the pervert.
She has also lodged a complaint against Partha Mandal, the harasser, with the cyber crime cell of the Delhi police and thanked users and the media for their support.
"Thanks every one for ur support. I've filed a complaint against this Partha Mandal in cyber crime cell of Delhi police. I wud also like to thank the media for taking up this issue," she wrote on Facebook.
Mandal had been sending her sexually offencive messages on her Facebook messenger after which Sharmistha decided to speak up against online abuse rather than ignore it. She also tagged Mandal, who has now deleted his Facebook account, in the post.
"This pervert Partha Mandal is sending me dirty sexual messages. My 1st reaction was to ignore & block him. But then I thought the silence wud encourage him to find other victims. Just blocking & reporting is not enough. I strongly feel such ppl shd be publicly exposed & humiliated. I'm posting screenshots of his profile & messages he sent me. I'm also tagging him. Pls share this post & tag this rat as a msg that these pervert acts will not be taken lightly," the President's daughter wrote in the post.
The post went viral on Facebook and several users came out in support of Sharmistha.
"We are in the process of registering a case and launching investigation to catch the culprit," Deputy Commissioner of Police Anyesh Roy (Cyber Crime) said, adding that "the case will be registered under the IT Act and some IPS sections," according to local media reports. Mandal's Facebook profile says that he is a resident of Nauhati in Hooghly, West Bengal.
"If he did not think twice before abusing the President's daughter, would he care about other victims? My silence would encourage him to find out victims... It is the abuser's sense of shame, not mine. I hope his friends and family get to know about the kind of person he is... I do not want any special attention from the police because I am the President's daughter, though I know they will take up the case seriously. Though they must already be burdened with hundreds of such cases, I just hope they will pursue each woman's case with sincerity," Sharmistha was quoted by the Hindu as saying.