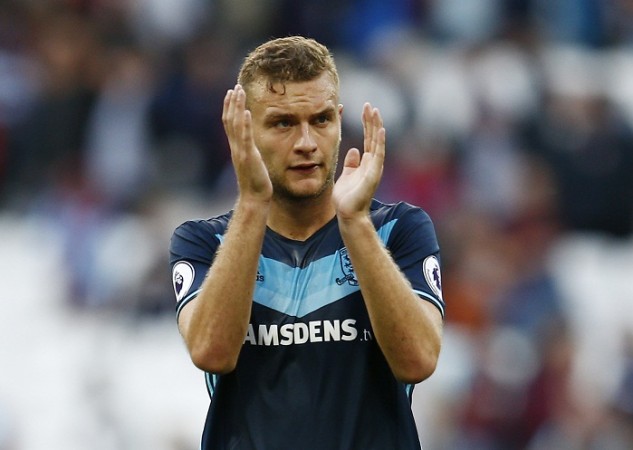 With John Terry entering the final six months of his contract at Chelsea, Antonio Conte has identified Middlesbrough defender Ben Gibson as his long term successor.
Also read: Chelsea granted permission for Stamford Bridge redevelopment
The 23 year old has been an integral part of Middlesbrough ever since former Real Madrid assistant manager Aitor Karanka took charge. He also helped them to make the Premier League cut last season. Ben Gibson was part of the Middlesbrough defense-during the season they got promoted to the Premier League- that kept 22 clean sheets- the most by any team that year in the Championship.
Gibson, whose uncle is Middlesbrough Chairman Steve Gibson, has seen his stocks rise rapidly in the Premier League over the last few months with Chelsea showing interest in him since the start of this season. Earlier, the Blues had even placed a bid for him, though it was rejected by Middlesbrough, reports said.
With Middlesbrough sitting 16th in the Premier League table at the moment, they face a tough test ahead of them and Ben Gibson will surely be a key player for them in defense as they look to extend their Premier League stay beyond this season.
With Ben Gibson being ever-present in the Premier League for The Boro, it is highly unlikely that they will let their star defender leave in the January transfer window.
Also, after Gibson signed a new four and a half year contract at the Riverside stadium just last summer, Chelsea will need to submit a huge bid to get him to Stamford Bridge with a fee of around £30million the reported asking price.