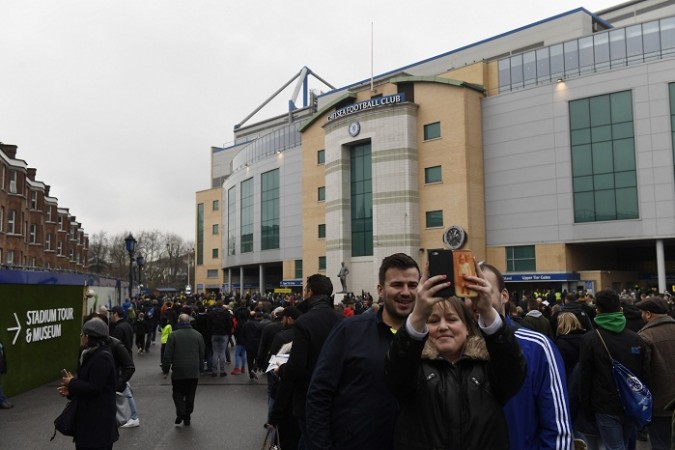 Chelsea Football Club have been granted permission by the Hammersmith and Fulham council to demolish their current 41,600 capacity stadium and build a new stadium, which will have a capacity of 60,000 and will cost an estimated £500 million.
Also read: FIFpro World XI
Chelsea owner Roman Abramovich has been eyeing a bigger stadium for Chelsea for a while now with all his rival clubs having a much bigger capacity stadium. A few years back he did try to buy Battersea Power Station with a view to redevelop that into a new stadium, but he lost out to property developers. However, it now looks like his wish will be granted.
"We are grateful that planning permission was granted for the redevelopment of our historic home. The committee decision does not mean that work can begin on site. This is just the latest step, although a significant one, that we have to take before we can commence work, including obtaining various other permissions" BBC.com quoted a Chelsea official as saying.
Chelsea's new stadium will be designed by architects Herzog and de Meuron, who also designed Bayern Munich's famous Allianz Arena and the "Birds Nest" Olympic stadium in Beijing.
When the construction of the new stadium starts, buildings around Stamford Bridge would have to be destroyed, while Chelsea have also proposed decking platforms over the District Line and Southern Mainline, which run close by the ground. They will also build a club shop, a museum, restaurants and café facilities within their new stadium.
Despite Chelsea being given permission for a redevelopment by the Hammersmith and Fulham council, they still need to get the get the approval of the London Mayor Sadiq Khan who will have the final say on whether Chelsea can build their new stadium or not.
If he does approve their plans for a new stadium, the Blues will have to move to a new stadium temporarily from the beginning of the 2018-19 season with Wembley Stadium and Twickenham Stadium being their two options at the moment. It is expected that the construction of their new stadium will be completed by the 2021-22 season.