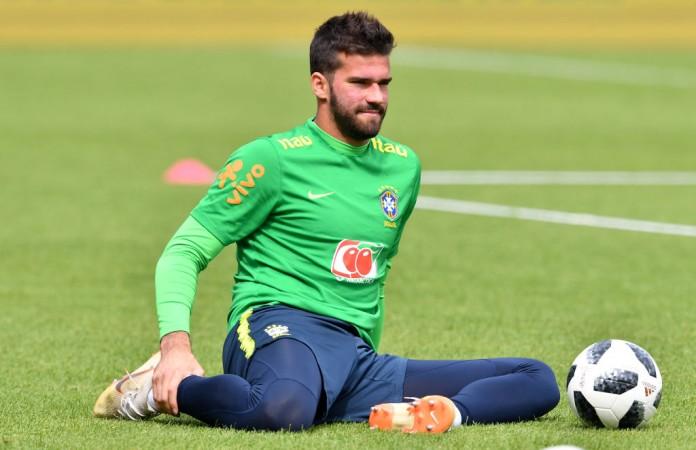 Liverpool FC has confirmed that it has completed the signing of Brazilian keeper Alisson Becker from AS Roma for a 67-million-pound ($87.2-million) transfer fee, a world record for a goalkeeper.
The 25-year-old goalie signed a long-term contract with the Reds after undergoing a medical, the club said on its website on Thursday, without providing further details, reports Efe.
Alisson played 49 games for AS Roma last season and helped lead the Serie A club to the Champions League semi-final round, where it lost to Liverpool 7-6 on aggregate. The Brazilian also was his national team's starting goalkeeper in all five matches at the 2018 World Cup in Russia, a campaign that ended with a 2-1 loss to Belgium in the quarter-finals.
In a lengthy interview on the Reds' Web site, the team's fourth new arrival of the summer described the qualities he will be bringing to the Premier League club. "I'm quick to come off my line. I'm an agile 'keeper; despite being tall, I've got very good agility and strength in my legs," Alisson said.
He also said he liked having the ball at his feet and could help the team's attack. "When the play starts from the back and the ball arrives in a good way for the attackers to shoot, it's always better," the goalie added.
Liverpool manager Juergen Klopp said the opportunity to sign "one of the world's best goalkeepers" was too good to turn down. "At one point in the last few weeks it came up, the opportunity to sign one of the world's best goalkeepers - then it's not a long thought, to be honest, it's only that you need to have a little talk with the owners! They were quite excited, so we did it.
"I think it's something we have to do. He has nothing to do with the price, we have nothing to do with the price, it's the market, that's how it is and we will not think a lot about it."
The goalkeeping position has been problematic for Liverpool under Klopp, with Loris Karius and Simon Mignolet struggling to hold down their first-team spots last season. Karius endured a dismal night in last season's Champions League final, making two mistakes that led to goals in a 3-1 defeat to Real Madrid.