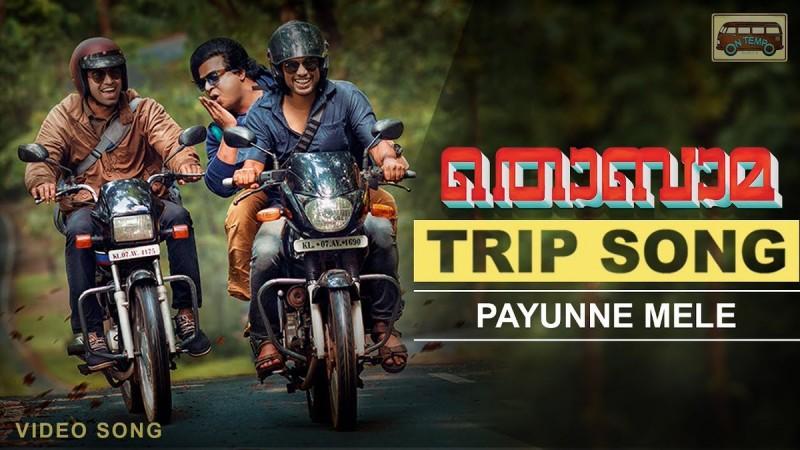 The first song from Alphonse Puthren-produced Thobama has been released and garnered a good response. The movie has the music of Rajesh Murugesan, who had delivered chartbuster album in the form of Premam.
It is a trip song titled Payunne Mele sung by Benny Dayal, Amal Antony, Resmi Sateesh and Rajesh Murugesan himself. Shabareesh-penned track revolves around the three boys, who are on a road trip. Their journey and good moments are the highlights of the number in Thobama.
The influence of Alphonse Puthren is seen in each frame of the track.
The movie tells the story of three friends from different backgrounds with ambitions. It is a new-age story narrated with humor.
The movie stars Siju Wilson, Krishna Shankar, and Sharaf U Dheen. Newcomer Punya Elizabeth will be seen in the female lead role in the Mohsin Kasim-directorial Thobama.
Premam, directed by Alphonse Puthren, had soulful music and won the hearts of youths across South Indian movie goers. Hence, the expectations have been high for the audience and the first song has managed to get a good response.
Notably, actor Nivin Pauly appreciated the song on Twitter. "Lovely track from #Thobama! Best wishes to my buddies #AlphonsePuthren, Mohsin Kassim, Siju Wilson, Krishna Sankar, Sharaf U Dheen and Shabareesh Varma.[sic]" he tweeted.
The combination of first two names of the lead actors has been kept as the movie title, Thobama.