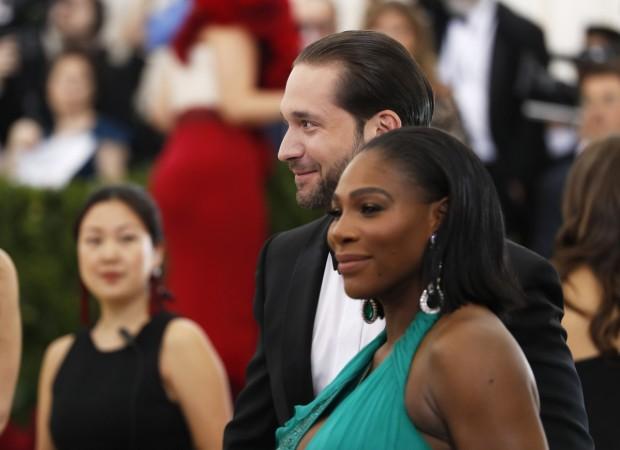 Ace tennis player Serena Williams is glowing as she made her first red-carpet appearance on Met Gala 2017 following her pregnancy announcement.
The 35-year-old tennis champion flaunted her baby bump while attending this year Met Gala in New York with her fiancé Alexis Ohanian, co-founder of Reddit. Donning a sleeveless halter-neck emerald green Versace gown, the sports star was looking lovely as always.
Earlier this month, Williams took to the social media to announce that she was expecting her first child with Ohanian. The couple, who got engaged in December, is expecting their child this fall.
Taking to Instagram, the Tennis star shared a heartfelt message addressing her unborn baby while showing off her baby bump. She wrote: "My Dearest Baby, You gave me the strength I didn't know I had. You taught me the true meaning of serenity and peace.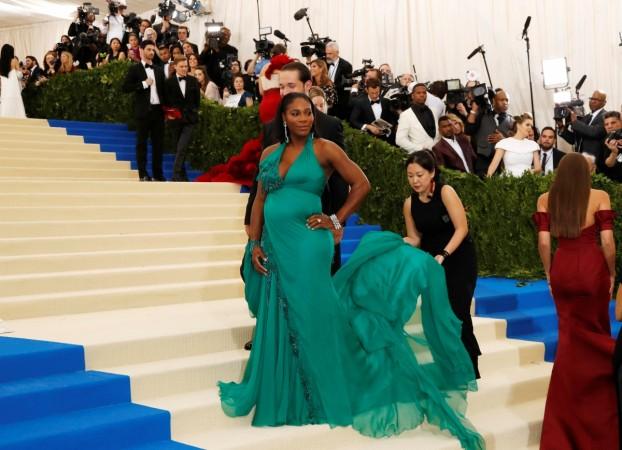 "I can't wait to meet you. I can't wait for you to join the players' box next year," the post continued. "But most importantly, I am so happy to share being number one in the world with you.... once again today. On @alexisohanian bday. from the world's oldest number one to the world's youngest number one. -Your Mommy."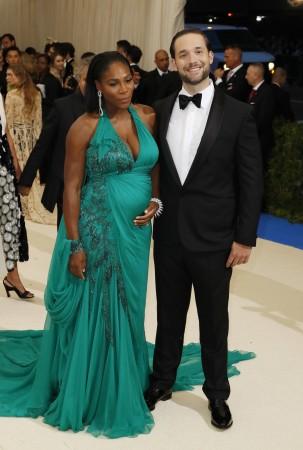 Williams is currently away from the sport as she is on her maternity leave. She plans to return to tennis in 2018.
Recently Williams opened up in a TED talk in Vancouver addressing the "racist" comments made by Ilie Nastase (according to ESPN, the former world No. 1 tennis star was overheard telling a reporter, "Let's see what color it has. Chocolate with milk?").
The mom-to-be said, "I've been really supportive of my peers and the people that I work with. I've been a pro for almost 20 years."
She also added, "For me it's really important to hold women up. It's something, these young women they'll come to the locker room, they'll want to take pictures with me. For me, I want to be a good leader and a good example for them."