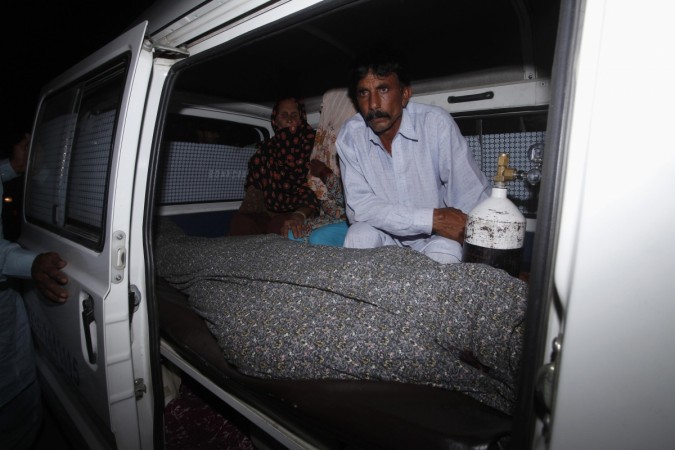 The news of Farzana Iqbal, a pregnant Pakistani woman, being stoned to death in broad daylight by her own family, in front of the Lahore High Court, is spreading shock and distress across the world.
In the incident, first reported by Reuters on Tuesday, nearly 20 members of Farzana's family, including her father and brothers, attacked her and her husband Mohammad Iqbal with batons and bricks.
The death has been dubbed "honour killing" as she had married the man she loved without the consent of her family, police said, according to Reuters.
Police have reported that Farzana, who was three months pregnant, was killed in the attack, with a group of onlookers doing nothing to save her, reports the Daily Mail. The woman was waiting for the High Court in Lahore to open, when a group of around 12 men began attacking her with bricks and batons, said Umer Cheema, a senior police officer.
Farzana's father, two brothers and former fiance were among the attackers. Having sustained severe head injuries, she was taken to a nearby hostital by passersby but was declared dead on arrival.
Her father admitted to the police of having killed his daughter, and explained that it was a matter of honour. Many Pakistani families are of the view that a woman marrying a man of her choice, without the consent of her parents or elders, brings dishonour to the family.
Farzana had reportedly been engaged to her cousin but decided to marry Iqbal. After her family registered a kidnap case against Iqbal, he came to the court to argue that she married him on free will, and that she was not kidnapped as alleged.
Hundreds of women are killed every year in Pakistan in the so-called honour killings, usually carried out by relatives for eloping, or by husbands or elders for other 'crimes', such as adultery or illicit sexual behaviour.
According to an estimate by Pakistani rights group Aurat Foundation, around 1,000 Pakistani women are killed every year by their families in similar cases. Reuters notes that the true figures are probably much higher as the Aurat Foundation only considers cases from newspaper reports.
Those convicted of such killings may eventually walk free as Pakistani law allows the victim's family to forgive the killers.