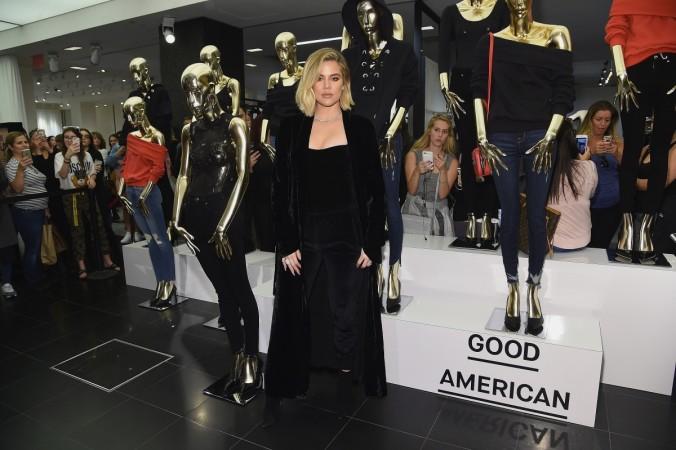 Pregnant Khloe Kardashian, who is expecting her first child with beau Tristan Thompson, has hilariously revealed that one body part she wants her unborn daughter to inherit.
The Keeping Up With The Kardashians star, who is now heavily pregnant, has already started thinking what traits her little one should get.
Taking to her latest blog post, she revealed that she hopes that her baby daughter would get her big butt.
"Last week, I revealed some of the traits I hope my daughter inherits from me and Tristan, like my style and his dance moves. And now, I'm sharing even more," she took to her app, Khloe With a K, to write.
She added: "And now, I'm sharing even more. I want my baby to inherit my butt. Both big booties, lol...well mine before pregnancy!"
Besides this, the mother-to-be also wants her little girl to be "business savvy" and step into her and Tristan's shoes like how he spends money etc.
The reality star is also getting parenthood advise from her sister Kim Kardashian, who is a mother of three kids, North, Saint, and Chicago.
In a recent interaction with Entertainment Tonight, Kim said, "You cannot tell her anything right now that's too sensitive because she's just so freaked out. So, I can't really get into the whole, like, nipples and breastfeeding thing. She's just going to have to figure that all out and slowly."
She further added, "It'll be fine. She's seen all of us go through it. She's prepared, but I feel her and I are on a really good communication about everything. I know when to push it and when to... right now isn't a time to freak her out. The closer it gets, you can't freak someone out."