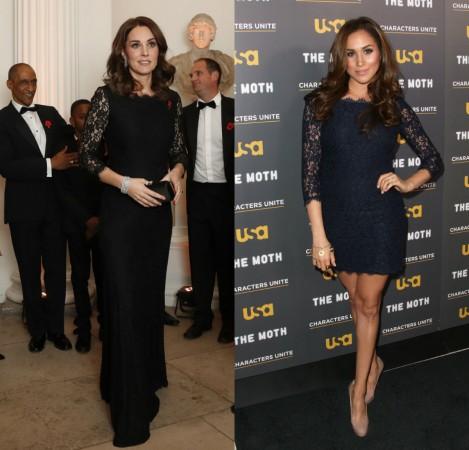 All eyes are on Meghan Markle as she makes several appearances with the royals following her engagement with Prince Harry. The Suits actress, who moved to the UK recently, has been adapting to the royal etiquettes but seems to be finding it extremely difficult.
According to Hollywood Life, the actress is feeling "overwhelmed" by the sudden changes in her life, including meeting Harry's extended family. But the royal Prince, Queen Elizabeth II and Kate Middleton are reportedly helping her through it all.
Also Read: Slammed! Meghan Markle draws flak over £56,000 sheer engagement dress while Prince Harry wins the internet
"The lunch that Meghan attended during the week was her first real taste of what life will be like, and it was pretty overwhelming," the source told the site.
"It's stressful enough meeting your fiancé's extended family when he's just a regular guy, so imagine what it's like when they are titled royalty. Harry is right there by her side obviously, and Kate [Middleton] has been an amazing source of support and knowledge, but it's still pretty daunting."
The source added that although she has been an actress and is used to being in the public eye, no one can actually prepare someone to suddenly become a member of the British royal family.
"It's not just the fact that as a royal her every move will be scrutinized and analyzed, she's also got to learn a ludicrous amount of etiquette, and rules that are specific to the royal family—many of which seemingly make no sense or serve any real purpose," the insider shared.
It is not only Meghan's daunting experience that the source shared. The royal grapevine also revealed a few things that the Suits actress need to learn.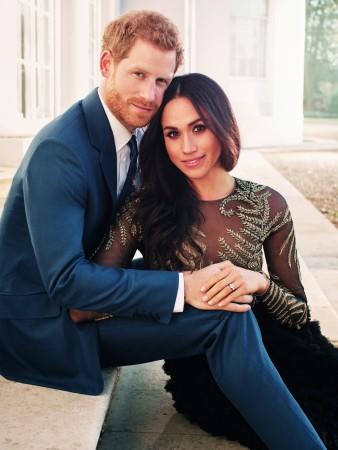 "She has to learn how to address different people with the correct title, how to interact since she's becoming a member of the British crown, how to eat, to hold a cup, which subjects of conversation "are acceptable and which are taboo." It's all pretty hard to get," Hollywood Life wrote.
But Meghan shouldn't be too stressed out because the source assures that the Queen is also being supportive. "The Queen has actually been amazing though, she has totally embraced Meghan and welcomed her to the family, and Harry has reassured Meghan that it's Ok if she gets some things wrong from time to time—but, it's still pretty challenging," the informant shared.
Prince Harry and Meghan Markle are set to walk down the aisle on May 19.