The British royal family announced a few weeks ago that Kate Middleton and Prince William are expecting their third baby together.
Suffering from a severe and rare form of morning sickness, the Duchess of Cambridge had with her pregnancy kicked off a slew of speculations regarding the baby's name, sex and arrival date.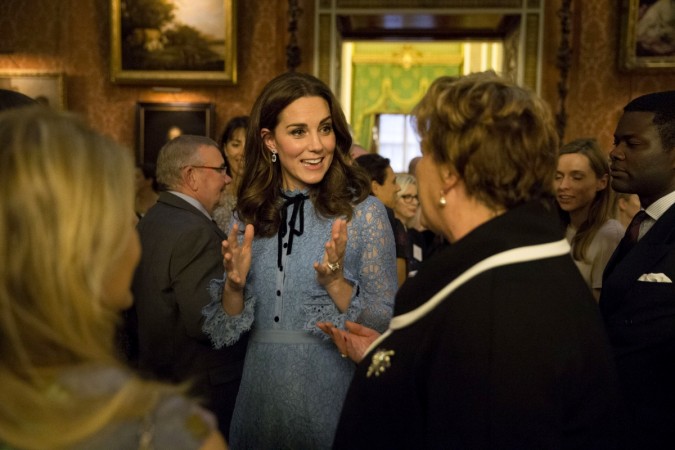 But after she made her first appearance following the pregnancy announcement, a new report is suggesting that Kate might be in for a huge Beyonce connection next year.
Also Read: Kate Middleton 'frustrated' with Meghan Markle, Prince Harry overshadowing her pregnancy limelight?
Rumour has it that Kate, like Beyonce, might be pregnant with twins — a boy and a girl. Sources close to the royals reveal that the family is preparing for the arrival of not one but two royal babies.
"Wills and Kate have certainly been busy making arrangements for not just one, but two royal babies," a source told Australian news outlet New Idea. "They're also interviewing for another nanny to help Maria and they're looking to arrange even more renovations to make an extra nursery," the insider added.
Kate and William already have their hands full with four-year-old Prince George and two-year-old Princess Charlotte. If there are two more babies coming, it will definitely get a little more difficult for the couple to manage all four babies.
The report also claimed the couple has decided upon names as well. "She and Wills have already chosen names — we've been told that they're looking at Elizabeth for a girl, after their Queen, of course, and Henry for a boy," the website said.
Royal fans have to remember that this is merely a rumour and no confirmation has come from the royal family.
If twins are born, who will fall behind Charlotte as the successor to the throne? Before 2012, the boy would have overtaken Charlotte for the rights to the throne. But thanks to the amended rules, regardless of the sex, the first baby (among the twins) to be born will immediately succeed Charlotte to the throne.