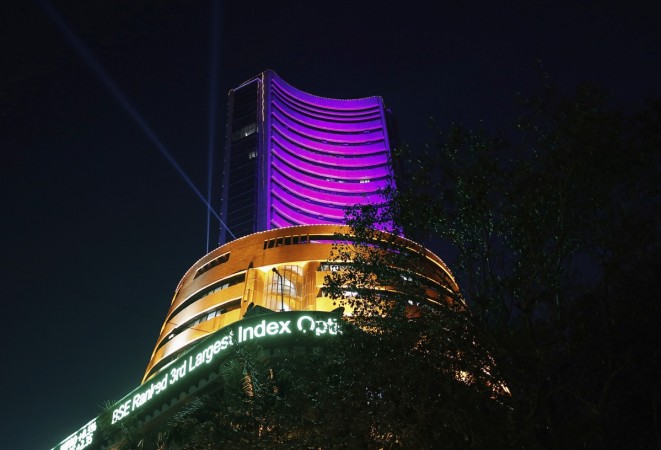 This year's Diwali Muhurat trading saw gold defying the history of the special day on Wednesday to slide by Rs210 and hit Rs32,400 in the bullion market.
Silver also slipped by Rs300 to touch Rs39,000 per kg, taking a cue from the yellow metal.
Traders attributed the slide in gold to the absence of serious activity as jewelers and retailers preferred token buys to mark Muhurat trading marking the beginning of Samvat 2075. The week ahead of the Muhurat trading was indicative of the lower consumer appetite on account of the weak rupee.
The New Delhi bullion market saw gold of 99.9 percent and 99.5 percent purity tracking lower by Rs210 each to Rs32,400 and Rs 32,250 per 10 grams respectively. The slide added to the shedding of Rs80 on Tuesday.
Gold sovereign also weakened by Rs100 to Rs24,800 per eight-gram coin.
The overall trend plagued silver with silver ready falling by Rs300 to Rs39,000 per kg with weekly delivery losing Rs316 to hit Rs 38,128 per kg.
However, the silver coins remained unaltered atRs76,000 for buying and Rs77,000 for selling of 100 pieces.
The trend on Wednesday went against that of Samvat 2074 Muhurat trading when gold added sparkle as the price rose by Rs76 per 10 grams. Silver also rebounded on increased buying majorly by coin makers and consuming industries.
The market was then acting on global cues that caused the snapping of a three-session losing streak.
The precious metals did not find strength from the hour-long trading when Sensex went up 245 points to hit 35,237.68 and Nifty up by 68.40 points to touch 10,598.40.
In the run-up to the Muhurat trading, physical gold demand had remained lackluster, with many dealers giving discounts ahead of the festival week for the first time in years, as the high price kept buyers at bay. Prices in India, which is the second biggest consumer of gold behind China, hovered around Rs33,000 per 10 grams, the highest after September 2013. The lack of demand had been worrying businesses. However, Muhurat trading is traditionally the time when demand spikes because of the cultural significance of buying gold on the day.
Traders had attributed the higher gold prices to the weakening rupee that had lost more than 12 percent against the US dollar in 2018. Gold imports being greenback denominated, the prices in the domestic market tended to be high.
Bullion traders point out that every year gold trades at a premium ahead of Diwali. But his year, jewelers were reporting fall in retail demand.