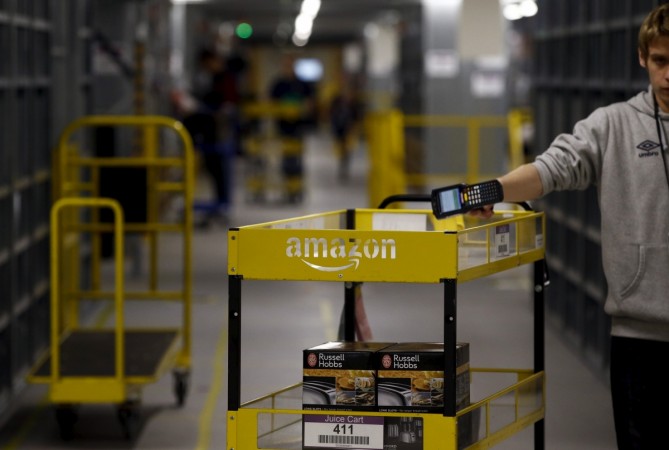 Be heard. Amazon wants you to get your favourite products with attractive deals by commanding your way to Alexa, Amazon's smart personal assistant like Siri.
The e-commerce giant announced the unique shopping experience using your voice on Friday as a part of the pre-Black Friday sale. Amazon assures shoppers to get exciting offers on a wide range of products, but only for a limited period of time. Amazon's first-ever voice shopping sale begins on Friday, November 18, and runs through November 21.
These deals, besides being hard-to-miss, cannot be accessed by all. It is exclusive to owners of a device with Alexa. Deals change every day, so visit Amazon's dedicated site for Alexa deals for best offers.
You can say, "Alexa, what are your deals?" and a list of the available offers will appear right in front of you. If you like to proceed with any of the deals, you can ask Alexa to do it for you. A few examples are: "Alexa, order an Amazon Tap", "Alexa, order a Samsung TV", "Alexa, order studio headphones" and more.
According to Assaf Romen, VP of Amazon's Voice Shopping, this new feature makes it easier for shoppers to fulfil their wishlist by searching and ordering for products with a simple phrase. Even if you miss out on the pre-Black Friday sale, Amazon announced that it will bring Alexa-exclusive deals for upcoming Black Friday 2016 and Cyber Monday sales. The retailer is also offering a $5 gift card to those who buy an Alexa deal of $10 or higher till Cyber Monday, which follows the Black Friday weekend on November 28.
Below are some Alexa-exclusive deals that you must check out before they vanish:
Amazon Tap: $50 off
Samsung 32-inch Full HD LED Tv: $80 off
Sphero Star Wars BB-8 app controlled robot: $30 off
Philips Hue LED starter kit: $15 off
Beyerdynamic Limited Edition headphones: $80 off
10-piece All-Clad stainless steel cookware set: $130 off
Lego Classic large creative brick box: $10 off
48-pack Amazon Basics AA batteries: 30% off
Lindt Lindor Milk Chocolate Truffles: 32% off