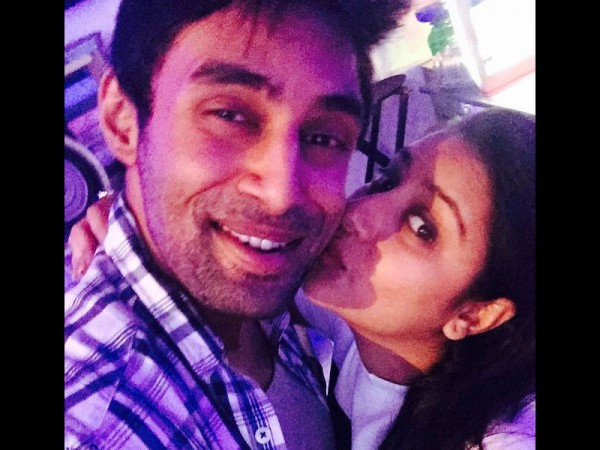 Late actress Pratyusha Banerjee's boyfriend Rahul Raj Singh, who was booked for abetting her suicide, is back in news for all the wrong reasons.
Rahul has apparently cheated a bunch of TV artists by not keeping his promise. According to a SpotboyE report, Rahul signed a few celebrities including Ali Merchant and Ramji Gulati to perform for a show titled Wonderland in Ranchi. While the show was heavily promoted in the city, the artists, who reached Ranchi for the performance, were shocked to find an almost empty theatre.
With fewer people showing up, it was, unfortunately, the artists who had to bear the brunt of it. Apparently, Rahul, who was running in losses, paid them only 10-15 percent of their promised fee.
This didn't go down well with the celebrities who started cribbing about it backstage.
Confirming the news, Ali told the website: "I work differently. I ask for my fee beforehand, else I don't embark on the journey. This time too, I was paid - lekin haan, other artistes did have certain issues."
Singer Ramji Gulati's friend said: "Gulati should not have taken up the show at all, knowing Rahul's reputation."
Rahul had been in the news for his constant link-ups with struggling actresses since Pratyusha's death.
Last year, Rahul was relieved by the Bombay High court in a cheating and fraudulence charges filed by aspiring actress Heer Patel against him. Speaking about Heer Patel, who had alleged that he duped her of lakhs of rupees after making a fake promise to launch her as an actress, Rahul said, "She is an aspiring actress, who wanted me to launch her. She was infatuated with me. When I refused to give in to her demands she turned vengeful."
It was on April 1, 2016, that Pratyusha was reportedly found hanging from a ceiling fan at her apartment in suburban Goregaon. Although it has been revealed in the post-mortem report that it was a "clear case of suicide," many TV celebrities close to Pratyusha and her parents claimed the actress took her life due to the troubles she was facing with beau Rahul.